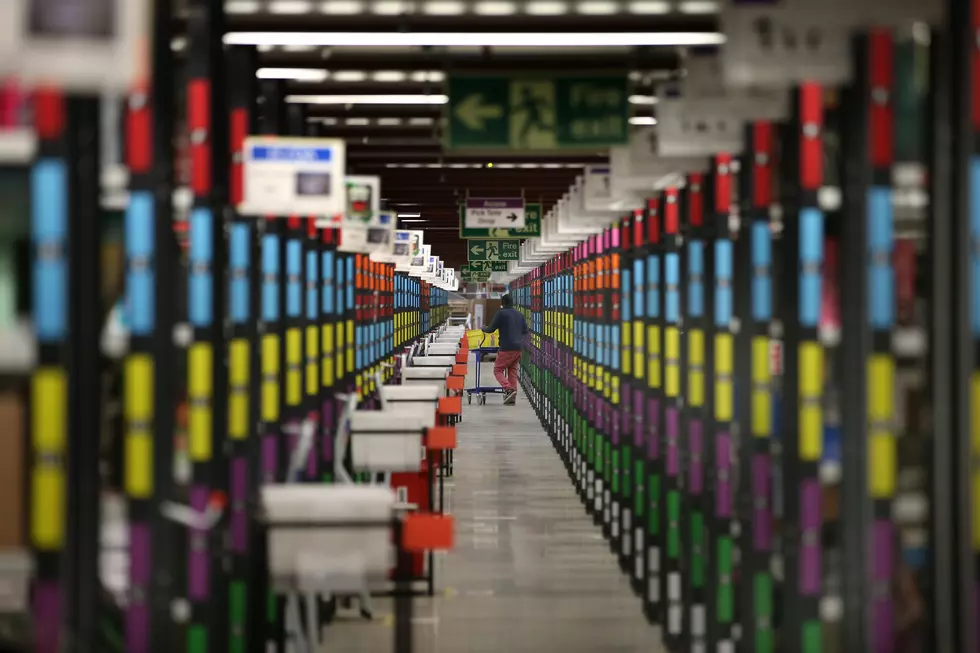 Experts Say Amazon 'Key' Idea Opens 'Pandora's Box'
Amazon testing Key project near Seattle (Getty Images)
According to the Tacoma News Tribune, Amazon's new "Key" idea is being test marketed to see if it works. In case you haven't heard, it involves allowing an Amazon delivery worker to unlock your home, drop package inside, then lock and leave. Initially it will only be offered to Amazon Prime members.
The idea behind the idea stems from the national growing issue of porch package theft. Not just in Tri-Cities but across the nation thousands (if not tens of thousands) of packages are stolen after being left by delivery drivers. Especially during the holidays.
Amazon's Key program would allow a delivery driver access to your home using one of those camera monitored automated key locks, remote controlled. The driver uses the system to unlock the door, deliver the package, then lock and leave.
The Tribune says areas of Tacoma and Pierce County and other Seattle region neighborhoods are part of the test program, but they have doubts. A number of experts say it's not one of Amazon's better ideas. Crime rates in Tacoma and Pierce County have been on the rise, including 'porch pirates' who steal.
Besides the obvious safety and security questions, experts also question what will happen with homes that have security systems and pets? What if an aggressive dog is inside the home?  What if the delivery person activates the security alarm? These experts say we're not ready for it. But Amazon is pressing ahead.
Maybe drop them down the chimney? Ask Santa for tips on how to do that.