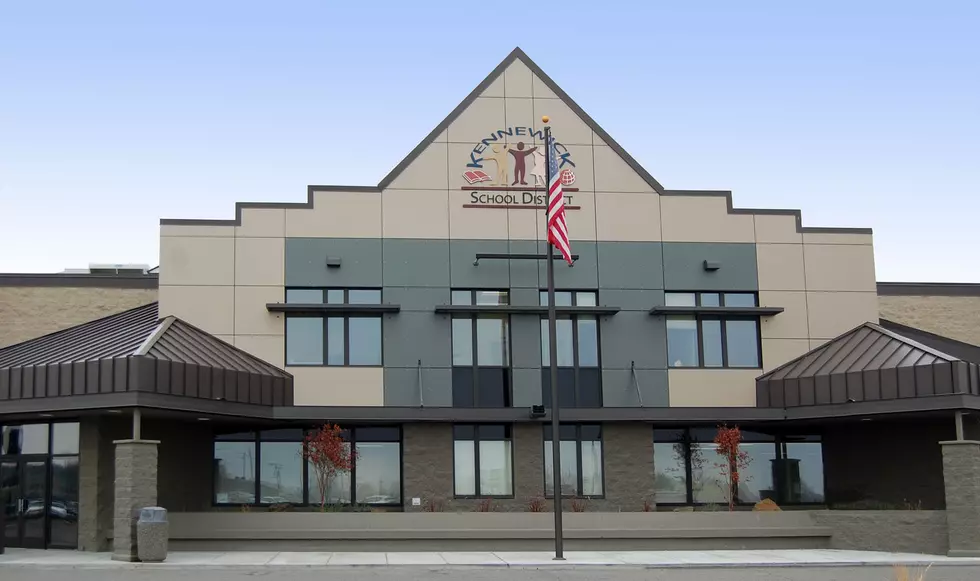 Funding Stalls Kennewick School Board Recall Effort
KSD School Board Recall stalls for lack of funding (KSD admin building KSD.org)
After the Kennewick School Board abruptly changed course at their Oct. 21st meeting, and voted to delay middle and high school students return to February, a furious public responded by starting a recall petition. The board threw students and parents a curveball by reversing what appeared to be course committed to getting students back in school.
The three members who went against the advice (at that time) from the BFHD and chose not to pursue hybrid education were Diane Sundvik, Dawn Adams (Board President) and Ron Mabry. The vote was 3-2. They became the subject of an official recall effort. Since this decision the District has seen student performance plummet, grades have cratered for many; and now reports surfacing of many students suffering from stress and mental health difficulties due to the failure of distance learning.
Many parents felt betrayed, and since the decision, KSD has seen a growing number of parents withdraw or prepare to withdraw their children from the District, opting for home school, private schools or other alternative education methods.
A legal firm was consulted, and work began on the project. Recalls are not easy, you have to satisfy the legal requirements. A complaint must be prepared and filed, then a judge must decide if it has merit. Then if it passes, a minimum number of signatures must be gathered, at least 25% of the votes the official received in their last election. So if a Board member for example, got 10,000, 2,500 signatures would be required.
If that is accomplished within the time deadline, then a special election will be held. If the people vote out the incumbent, then they are removed. However, the complaining party must, as far as we know, provide the funding to the legal and possibly the special election. Either way, it's not cheap.
It's the same process being used to try to unseat Benton County Sheriff Jerry Hatcher.
Sources told us Tuesday the financial requirements were not met within the timeline to qualify for either a February or April 2021 special election. A Go Fund Me was set up for the recall effort, but it has since been suspended. The GFM was created October 29th, but the last entry on Nov. 23rd shows it has been suspended for now, and any donations have been refunded.
It appears now supporters are seeking an attorney or law firm who is willing to do it Pro Bono, or basically not charging fees. We will seek to update that progress.
But for now, the recall movement has stalled, again, largely due to funding.