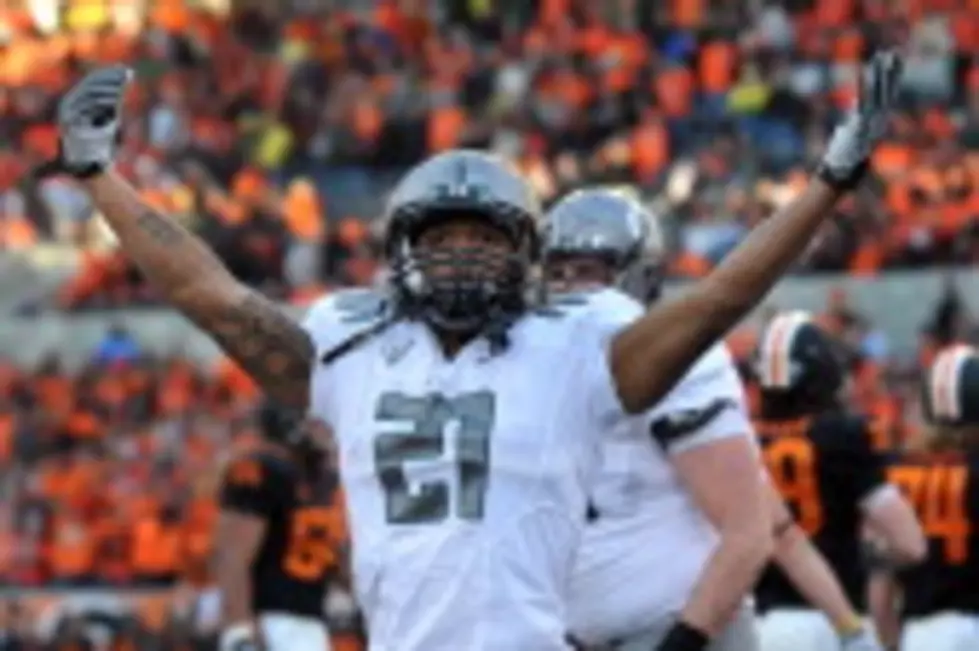 Glut of College Bowl Games Means Losing Teams Get Invites!
Not enough winning teams for college bowl games this year (Getty Images)
There are currently, according to the NCAA, (National Collegiate Athletic Association) 128 Division I (or top-tier) college football teams in America.  There are also 40 bowl games being televised this year. In what has to be an indictment on rewarding mediocrity, you only have to be 6-6 record-wise to be bowl-eligible. 80 of the 128 will be going to some bowl this season.
But this year, the NCAA has had to tweak that rule, because there's only 75 teams with at least 6-6 marks. Five more are needed. So what are they doing about it?
According to ESPN, heading into the final weekend of what's called Championship Week (conference title games) as many as five more teams will be needed to round out the 80 for the 40 bowls, and all five of these teams could be playing with 5-7 (losing) records.
The NCAA has determined whichever losing teams are chosen, they will be taken based upon academic performance. If 3, or four, or five teams are needed, the NCAA will look at which of the candidates have the highest academic performance.
Currently, the teams under consideration are:
Nebraska 5-7
Missouri 5-7
Kansas State 5-6 (with one game left to play)
Minnesota 5-7
and San Jose State 5-7.
According to ESPN, this would make 2015 an unprecedented season for losing teams getting bowl bids:
"In the past 20 years, only four teams with losing records have received a bowl berth: Fresno State (2014), Georgia Tech (2012), UCLA (2011) and North Texas (2001). That number could be exceeded this year alone."
And, most of those teams were winners of conference title games by upsetting more heavily favored opponents. It's kind of like when a 10-14 basketball team wins their conference tournament and gets a big to the NCAA March Madness.
But what's being lost upon many 'experts' here is the argument that there's too many college bowl games. Because of TV money and exposure, the number of games has exploded.  When I was a senior in high school, there were only about 10 post season games.  Aside from the old conference alliances that used to send the PAC-8 champ vs. Big Ten in Rose Bowl and others, you pretty much had to win at least 8 games to even be considered. Now, 6-6 and you're practically guaranteed a holiday vacation.
While it's noble to select the 5-7 teams based upon academic performance, the other question is:  Who's going to want to watch a pair of 5-7 teams do battle - unless you're a fan or alumni of one of the schools, few people are going to tune in.
Going to a bowl game used to be a sign that a program had "arrived" and reached a level of success, and bowls were a reward for good performance. Now, they've almost turned into a "participation trophy."