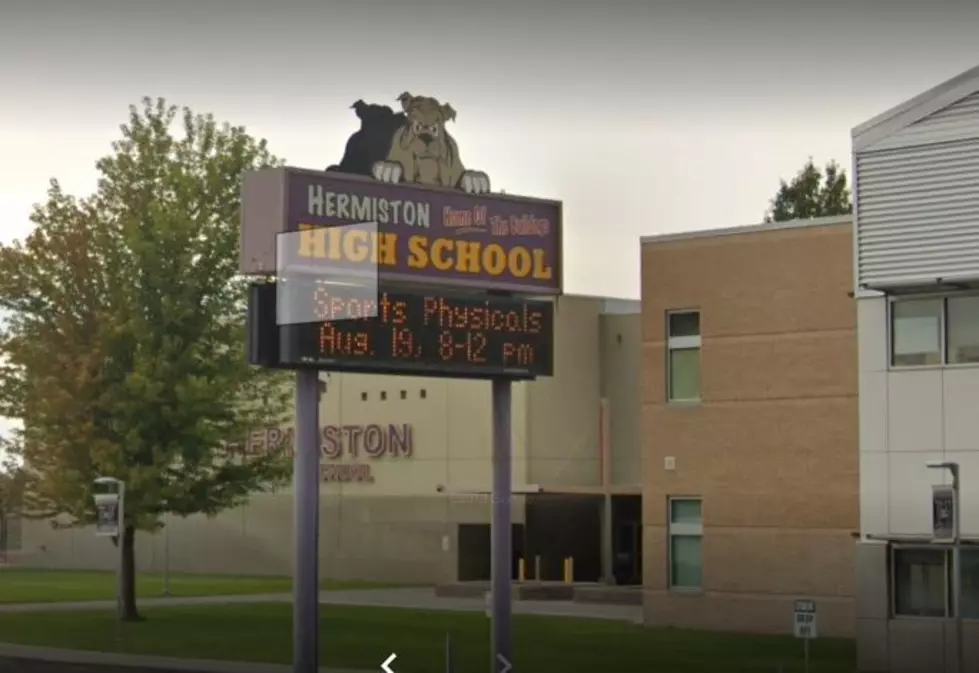 Here's Why (in Part) Oregon is Closing It's Schools over Coronavirus
Hermiston, along with all other Oregon schools, closing Monday (Google Street View)
The bulk of this decision, it appears, is weighted by what's happening on Oregon's west side, in larger suburban areas. Nonetheless, it's going to affect smaller communities on the east and south. Some Eastern and Southern Oregon districts are not happy with the 'blanket' closing decision by Gov. Kate Brown.
Oregon's decision to close it's public schools beginning Monday the 16th for two weeks is due in large part to difficulty keeping them running, according to officials.
According to news sources, Gov. Kate Brown had this to say:
 "I have heard from superintendents, school board members, teachers, parents, and students that it has now become impossible to functionally operate schools due to workforce issues and student absences. Schools are experiencing critical shortages in staff, and superintendents are concerned for school personnel who are at elevated risk such as those over age 60 and those with underlying medical issues."
While Brown has come under fire for 'overreacting' according to numerous critics, this information does make it appear that parents, families and even educators keeping their children and even themselves home has put a burden on those who have chosen to keep the schools running. Again, this is being most heavily felt in suburban areas.
According to Oregon education officials, they wish to keep all the students on the same 'schedule' as much as possible, instead of closing some districts while keeping others open.  Officials are already  trying to determine what will be needed to make up lost schools days to meet legal attendance requirements.