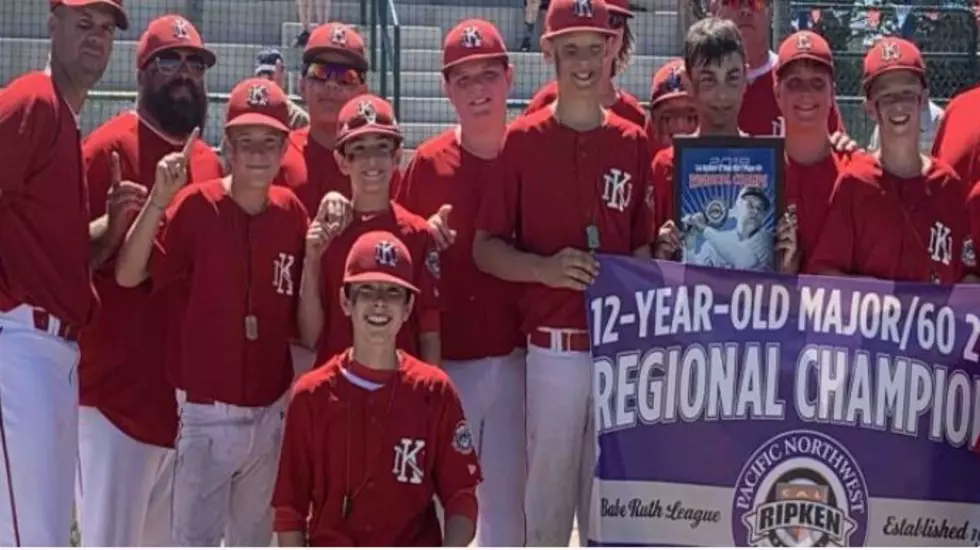 History–Not One But TWO Kennewick Teams to World Series
KN 12 U All stars
Kennewick National and Kennewick American are no strangers to the Cal Ripken/Babe Ruth World series, having sent numerous teams over the last 25 years, between 9-U up through 12-U and even 14 year olds.
But this year is historical. Never before has a team from both leagues made the World Series.  The Kennewick National 12-U/60 team and the Kennewick American 10-U team will be headed to Visalia, CA and Phoenix City, AL respectively beginning August 2 and August 1st for their tournaments.
Since 1994 KN has has sent four teams at the various age levels, winning the 12-U title in 1994 and the 14-U team placed in 2000. They also had a team go in '96 and most recently in 2004.
KA has had at least five teams since 2007, including the 2016 Major 70 U.S. Champions who lost the World game to Japan.  They also have a runner-up finish from 8-9 years ago, and the 2018 10-U team also earned a berth.
A big part of the reason Kennewick, Southridge and Kamiakin dominate 3A H.S. baseball in Washington state is the foundation put down in KN and KA. It starts here. Over the last 15 years, between all the divisions combined, KN and KA have played for the Washington state Cal Ripken/Babe Ruth championship game nearly a dozen times. Winners go to Regionals, then if you win there, the World Series. Both teams will be representing the Pacific Northwest Region of WA, OR, ID, Montana and Wyoming.
Both teams are actively looking to raise funds to help offset the costs. KN is holding a Go Fund Me, as well as a spaghetti  dinner at the Kennewick Elks Lodge this Friday night at 6pm.
KA is also looking for sponsors, they included this information on their press release:
Donations can be made to Kennewick American Youth Baseball C/O Andy Wade or Joe Crowther, P.O. Box 7102, Kennewick, WA 99336 (tax ID is 91-1179720).
Any questions can be directed to Andy at (509) 392-1301.
To access the KN Go Fund Me page, click on the button below