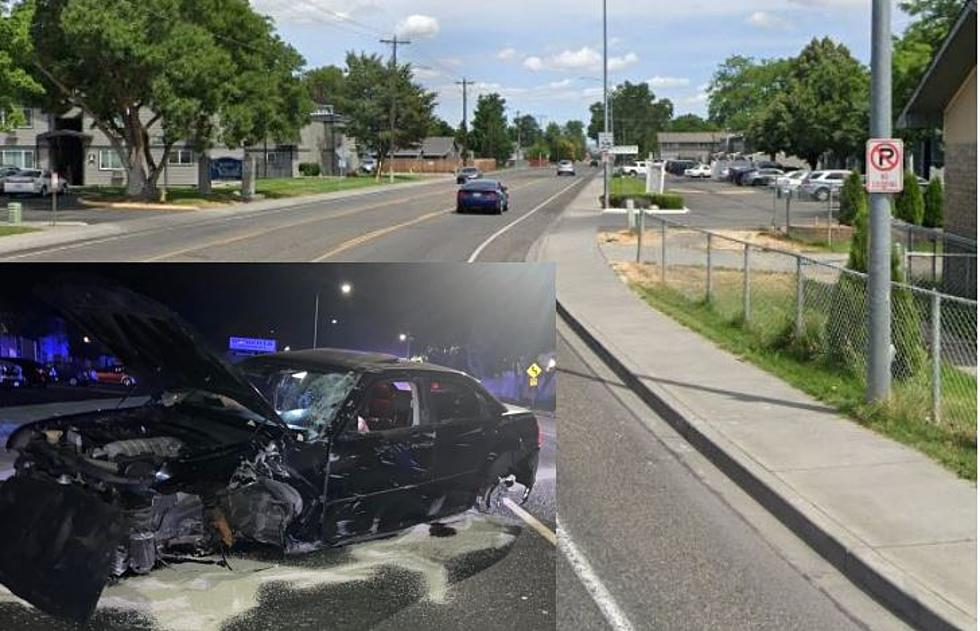 Hit And Run Drunk Driver Destroys Car, Property in Kennewick
DUI hit and run (KPD-Google street view)
This is the latest in a long series of DUI crashes, and other criminal activity that's occurred on this stretch of road in Kennewick.
Late Sunday night driver destroys car, flees scene
 Kennewick Police say a man is in custody after he lost control of his car in the 400 block of North Volland in Kennewick. It's the street that travels north past Winco towards Canal Drive.
30-year-old Omar Mendoza crashes, wiping out the car and some property along the sidewalk. KPD says he was located nearby not far from the accident scene, but because he clearly left, he was charged with Hit-and-Run.
He was also found to be driving while intoxicated. This is at least the sixth criminally-related incident (some involving DUI hit-and-run crashes) that has occurred on the street over the last couple of years.
LOOK: What major laws were passed the year you were born?
Data for this list was acquired from trusted online sources and news outlets. Read on to discover what major law was passed the year you were born and learn its name, the vote count (where relevant), and its impact and significance.