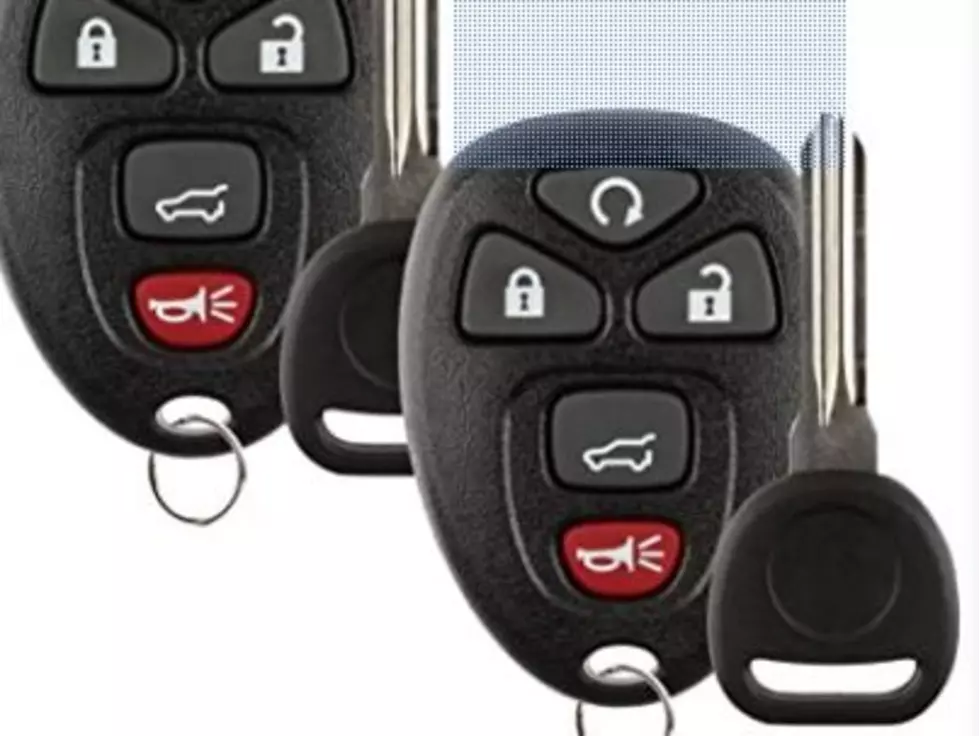 Inmate Given Wrong Car Keys, Steals Vehicle Upon Release from Jail
Just released inmate uses other inmate's key fob to steal his car (Amazon)
The Grant County Sheriff's Office says it's a "serious administrative" incident.
  Just released inmate uses a key fob to steal another man's car
First, we will start by saying the released man should have done the honorable thing and thought, "that's NOT my car!"  But he didn't.
The Grant County Sheriff's Office in Ephrata said they are diligently investigating a May 28th incident, in which Eduardo Solares Rivera, who was being released from jail, was given the key fob belonging to another inmate by mistake.
According to a statement released by Sheriff Tom Jones, the fob belonged to another prisoner but was mistakenly stored in Rivera's personal belongings box.
Upon his release, Rivera used the key fob to find the vehicle parked on the street by the jail, and even though it wasn't his, he drove away.
According to the GCSO:
"Solares Rivera was arrested a short time later by Ephrata Police and lodged back in jail for theft of a motor vehicle, first-degree theft, and possession of stolen property."
Sheriff Jones released a statement that read in part:
"This clearly was a serious administrative accident, and we are taking immediate action to review policies and practices and implement new actions to ensure that it does not happen again."
Jail officials believe it's possible this occurred due to a shortage of manpower at the jail that led to the mixup.  Apparently, there's been a shortage of corrections officers, but the GCSO says they are currently in the active process of hiring more right now, and they will soon be available to alleviate some of the shortages facing the department.
See the Must-Drive Roads in Every State