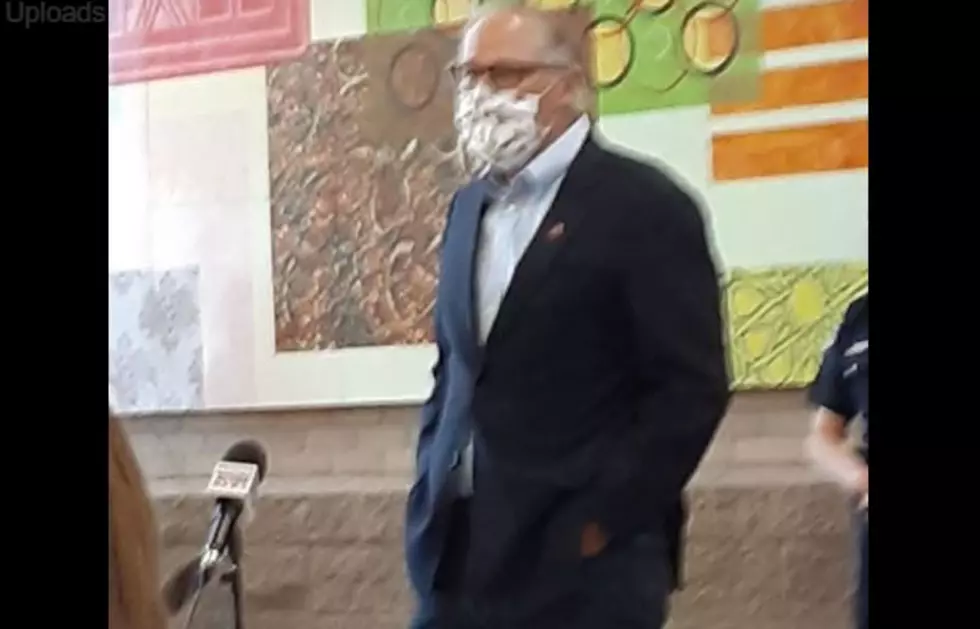 Inslee Blistered Over COVID Numbers in Seattle Times Thursday
Inslee taken to task in paper (Townsquare media)
Thursday, in an open letter in the Seattle Times, Gov. Inslee was asked "who's from Pluto now?"
That was in reference to a comment made on camera during a late May press conference, when Inslee accused the Freedom Foundation of "malarkey" and  "fanning these conspiracy claims from the planet Pluto."
This was because the Foundation had issued a report showing the Washington State Department of Health had been incorrectly reporting COVID death numbers. Instead of only reporting persons who died directly due to COVID, they also were including ANY deaths (regardless of cause) of persons who had tested positive.  These totals also included at least five gunshot victims.
Then starting June 17 the Health Department announced they were changing their methodology and only reporting direct COVID related deaths.
The Foundation ran the following letter today in the Times:
 In May, the Freedom Foundation released statistics revealing Washington state was significantly overstating the number of COVID deaths. By as much as 13 percent.  At least five deaths linked as COVID were gunshot victims.
 When questioned by reporters, Governor Jay Inslee  described the findings as "disgusting" and "malarkey", and on camera, accused the Freedom Foundation of "fanning these conspiracy claims from the planet Pluto."
 Then on June 17, the state Dept. of Health announced it was changing its reporting methodology and would report only actual COVID deaths.
 Jay Inslee has the credibility problem, and he owes the Freedom Foundation an apology."
 The Freedom Foundation are also the ones who, among other big findings, revealed 19 of Inslee's 27 COVID Safe Start Advisors are significant or linked to significant Inslee campaign contributors.
 To see the actual letter, click on the button below.
Enter your number to get our free mobile app