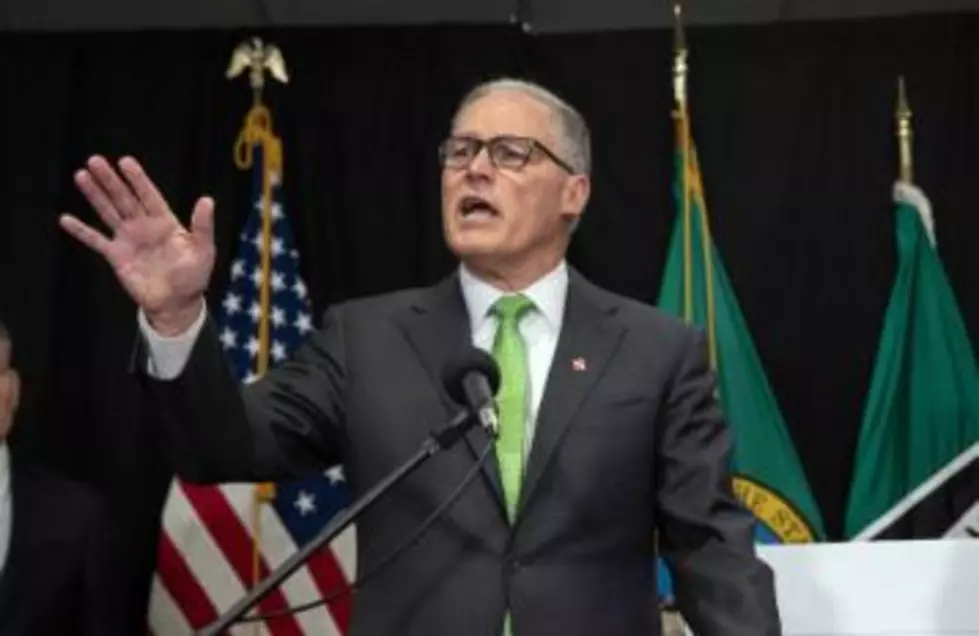 Inslee Issues Order Requiring In-Person K-12 Option
Getty
Gov. Jay Inslee, in perhaps his 'strongest' message to the teachers unions and school districts, signed an Emergency Proclamation Friday that will require ALL Districts to offer at least two days in-person schooling as an option.
Inslee said:
"After 1 year of closure of our schools,"  we have "a mental health crisis in our state with students."
He said this Emergency Proclamation will require both in person and remote learning educational options for all Districts, K-12. If a family choses to remain remote, that will be allowed. But now, Inslee says if any student K-12 wishes an in person option, they will now have it; at least two days a week. He mentioned hybrid will likely be used in many instances.
This is a significant move, especially for some west side Districts who have openly had their teachers defy officials and remain off site. The Seattle School District Teachers Union recently had voted to defy an order from the District to re open. This will change that.
Most of East Side schools are not as affected because most have at least some sort of hybrid or even five day partial day education.
It will be interesting to see the reaction of various teacher's unions following this Emergency Proclamation.
OSPI Chris Rykdal also briefly spoke about the ratios of students who are back in school and those who are not. He also managed to work in a 'shot' at the legislature concerning monies invested in the educational system. When discussing some 'emergency' COVID funding for schools from the Feds and state, he also said due to "systemic racism" in our system many students of various ethnic backrounds are left behind.
The Emergency Proclamation will go into effect immediately, but will require the schools to offer this option by April 12.  Districts will be required to have at least 30% of pre pandemic students who wish for in class, to be on site.
As more schools open up, especially on the West Side, hopefully halls will continue to fill up.
A Peek Inside The New Prosser High School