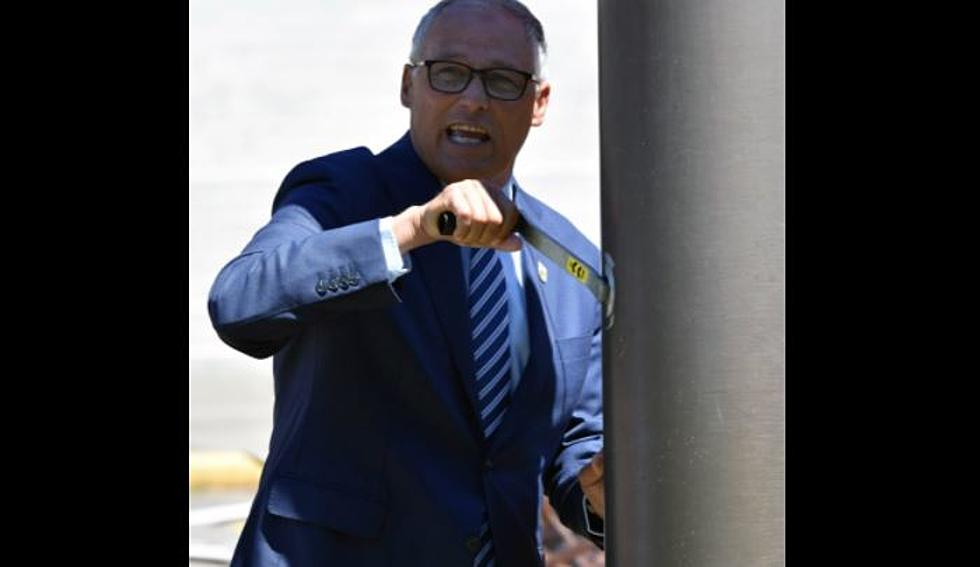 Inslee Raises Pride Flag at State Capitol Friday
Governor raises pride flag (Inslee Facebook-TVW)
Saying "The LGBTQ community still faces challenges & WA has a great distance ahead toward equity and justice for all," Gov. Jay Inslee raised the pride flag at the state capitol campus Friday.
Inslee has pushed hard during his administration for a variety of gender and other orientation issues since taking office, especially the last couple of years when the legislature has been in a position to pass more of his proposed legislation.
Inslee's release included this information as well:
"30 years ago WA prohibited discrimination based on sexual orientation. Since then, WA has:
Recognized same-sex partnerships and marriages
Banned conversion therapy for minors
Banned the "panic defense" in hate crime cases
Approved the Gender Affirming Treatment Act"
    Critics say some of Inslee's proposed policies (some which have passed, some which have not) have served to create a more divisive environment in WA state; and have come at the expense of other important social issues.
  Inslee closed by also offering these remarks:
    "We are working with the LGBTQ Commission so we can hear directly from the community about their concerns, challenges & ideas on how to advance LGBTQ equity in the state."
READ ON: Weird, wild UFO sightings from throughout history