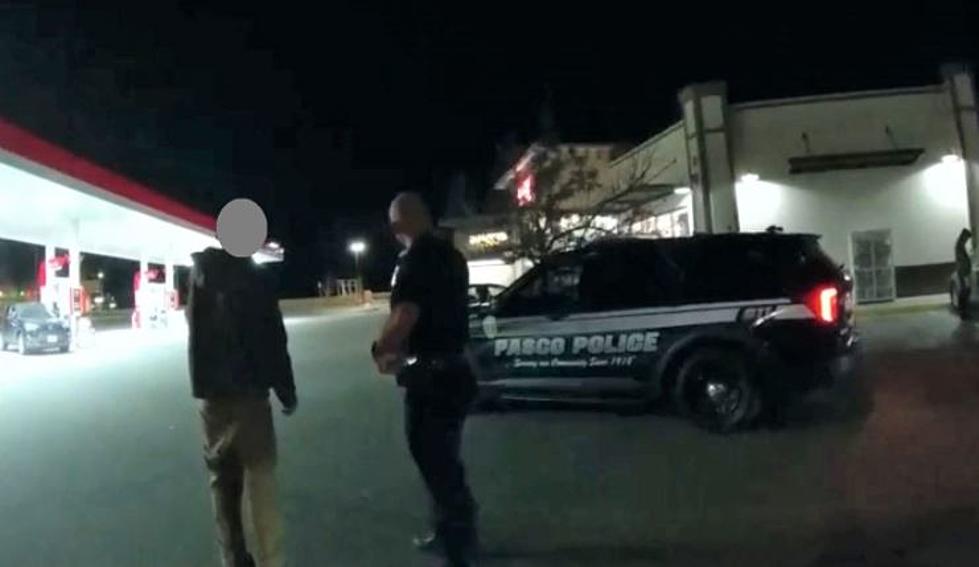 Inslee's Police Investigation Board Only has One Member of Law Enforcement
Inslee announces members of Office of Independent Investigations (PPD image)
Gov. Inslee this week announced his 11-person Office of Independent Investigations, which is part of an effort (say GOP leaders) to destabilize law enforcement in WA.
The OII will, according to the release:
 "The OII is a new office created to conduct independent, unbiased, competent and thorough investigations of cases involving police use of deadly force.
Inslee requested the creation of the new office based on recommendations from his 2020 task force convened following the deaths of George Floyd and Manuel Ellis."
HOW MANY LAW ENFORCEMENT REPS ARE ON THE COMMITTEE?
Of the 11 persons, only one is in Law Enforcement. The information release says he is from Bellevue, but Eric Drever is actually the newly appointed Police Chief of Tukwila WA .
Inslee's information release says this about his position:
"...sheriff or police chief representative who is also a member of an Independent Investigation Team (co-chair).
Four of the members of the committee are listed as "general public member" meaning they're reportedly regular citizens, although one of them is described as "representing an impacted family."
That means that the family had a member who presumably was killed or hurt during an interaction with law enforcement.
The rest of the committee is made up of Tribal Representatives, Union Leaders, one Police Union Labor rep, and some mental health experts.
GOP legislators and critics say the OII will only serve to further erode Law Enforcement's ability to do their jobs. Already, Democratic-sponsored bills passed the legislature severely limit what LE can do to chase and apprehend suspects.
 Probably the most damaging is changing "reasonable suspicion" to "probable cause."
Here's the difference now with the new laws.
Imagine a teen-aged white suspect wearing a red shirt, black pants, white hat and white shoes assaults a woman knocks her down, and steals her purse outside Columbia Center Mall. A witness who called Police made the description.
A patrolman gets the call and 4 blocks away sees this perp. In the past, he could, because of reasonable suspicion, stop and detain him until it can be determined if indeed he was the suspect.
  But now, the Policeman has to actually talk to the victim, get a complete detailed description of the incident and suspect BEFORE they can go looking.
Many Police Departments, including Kennewick, can no longer use some of their suppression tools, such as the 37MM beanbag gun.  The legislature said it's too 'powerful.'  So now they've had to 'borrow' Pasco's 20MM weapon a few times.
Or the raging woman who slashed a dozen tires on KPD cruisers earlier this summer because Officers could not approach her. Why? Because they didn't have "probable cause" her house-wrecking and vandalism were a true threat to people.
These are just a handful of examples for only our region, there are now dozens of cases here and across the state where even a chase of a west-side murder suspect had to be called off because of the new laws.
Below is the complete list of Inslee's Office of Independent Investigations Committee.
Monica Alexander, Tacoma, member of the Criminal Justice Training Commission
Breean Beggs, Spokane, defense attorney representative
Eric Drever, Bellevue, sheriff or police chief representative who is also a member of an Independent Investigation Team (co-chair)
Norma Gallegos, Leavenworth, general public member
Anthony Golik, Battle Ground, prosecuting attorney representative
Philip Harju, Olympia, federally recognized tribal member
Monisha Harrell, Lynnwood, general public member
Susie Kroll, Monroe, mental health expert
Faapouaita Leapai, Burien, general public member
James Schrimpsher, Algona, representative of a police labor association
Fred Thomas, Tacoma, general public member representing an impacted family (co-chair)
25 True Crime Locations: What Do They Look Like Today?
Below, find out where 25 of the most infamous crimes in history took place — and what the locations are used for today. (If they've been left standing.)
LOOK: Just some of the photos that capture the historic year that was 2020