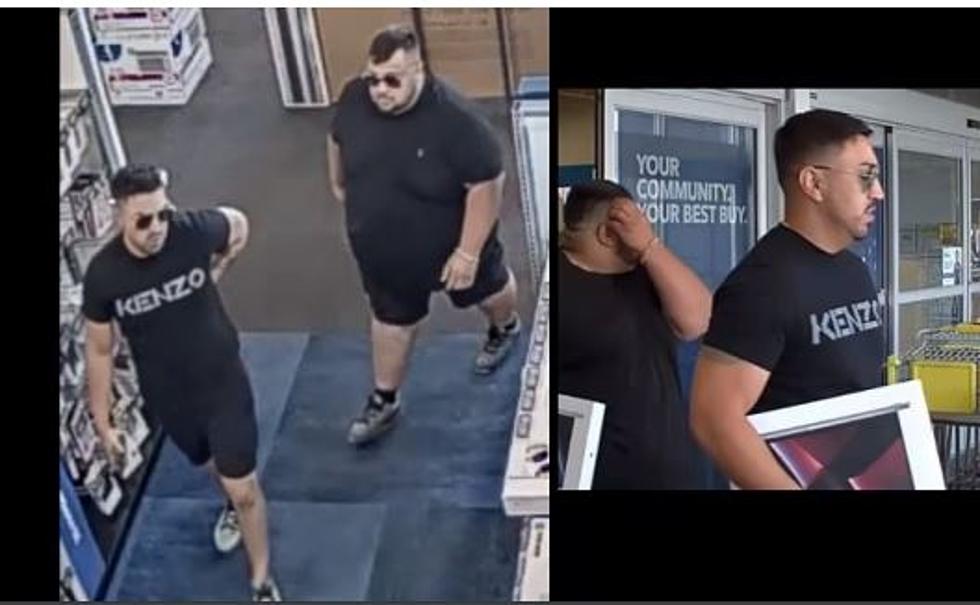 Kennewick Fraud Suspects Sought in $7800 Theft
KPD theft suspects (KPD)
Kennewick Police are seeking to ID and locate these two suspects related to a major fraud and theft case.
 The suspects allegedly stole a debit card, then spent a lot of money
Police did not specify the business or when it occurred, but said surveillance videos captured the suspects stealing the card, and leaving one of the stores where purchases were made.
KPD says the fraud was in excess of $7,800.  The cameras captured them entering and leaving, as well as some footage of the suspect vehicle. Anyone who may know who they are or has information, you're urged to call (509)-628-0333.
All leads can be confidential. The KPD video is below.
.
CHECK IT OUT: See the 100 most popular brands in America