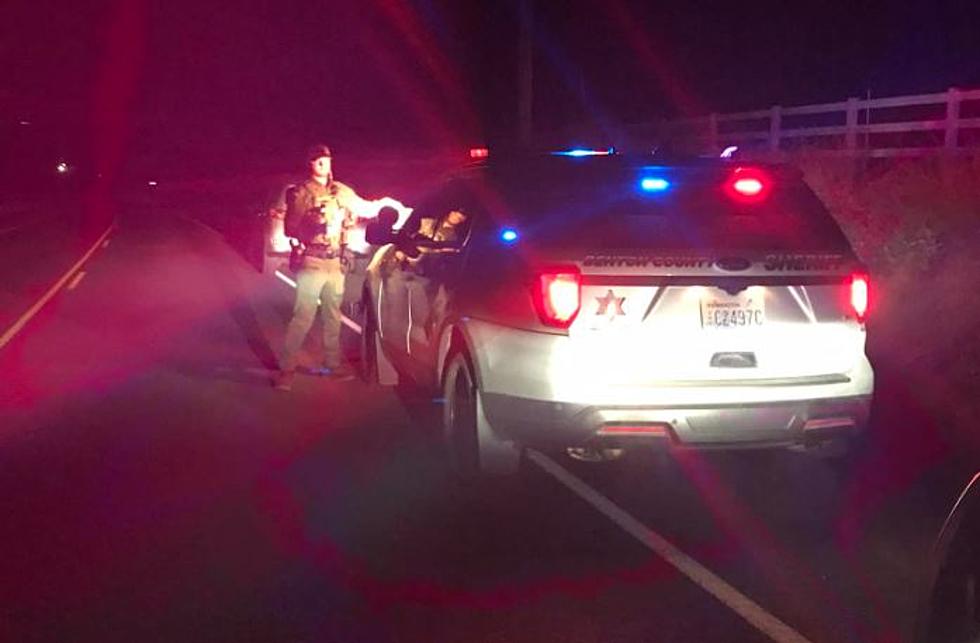 Lost Badger Canyon Driver Arrested for Suspended License, Warrants
turns out lost driver was was driving on suspended license and had warrants (BCSO)
The attention of some residents southwest of the County Mercantile off I-82 turned into an arrest of a wanted driver.
Lost woman seen driving around late Sunday night
Benton County Deputies responded to several calls from residents in the area of PR (Private Road) 99 in the Badger area, who reported seeing a car driving around the area, in a suspicious manner. The area is a couple of miles south of the Mercantile, and west of  Badger Road and I-82.
When Deputies arrived they found the vehicle had left the location, but located it not far away. Reportedly, the woman was trying to find an address to drop off a rider and was not familiar with the area.
However, during the standard traffic stop, it was discovered she was driving on a suspended license 1st. Degre and had multiple outstanding warrants. She was booked into the Benton County Jail.
Deputies credited area residents with reporting the suspicious behavior of the driver.
LOOK: The longest highways in America
Gallery Credit: Hannah Lang