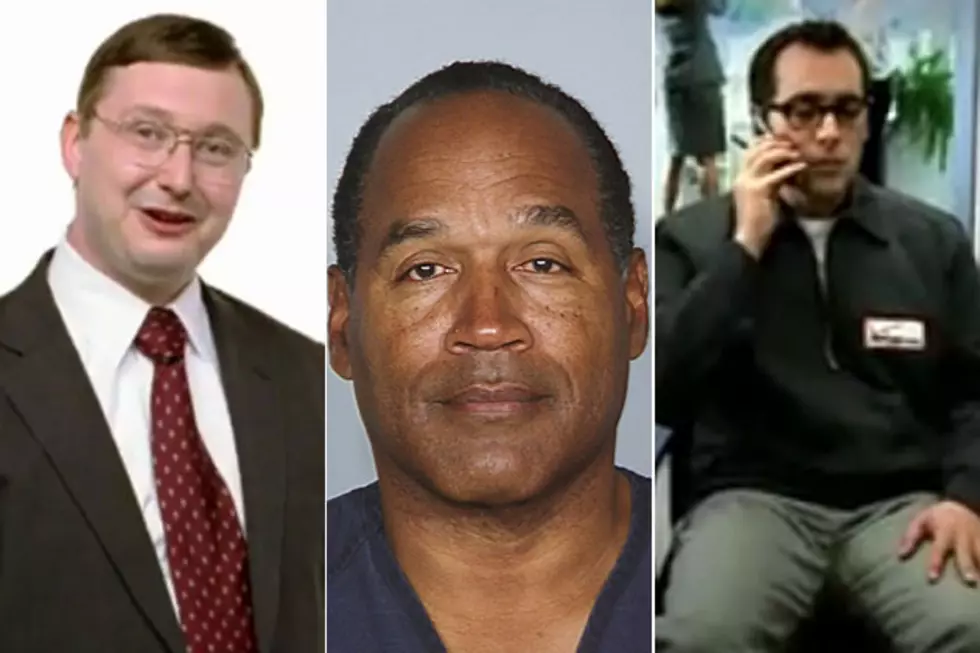 10 Memorable Ad Spokespeople
YouTube / Getty Images / YouTube
George Zimmer (you know, the "You're going to look great. I guarantee it..." guy), was recently fired from his longtime gig as spokesperson for Men's Wearhouse, as well as his spot as executive chairman of the company.
Zimmer is the founder and face of the company, so this puts an end to a successful advertising campaign.
That got us thinking -- who are some other pitchmen and pitchwomen from days gone by that we fondly remember? Check out our look back below.
1

'Where's the Beef?' Lady

Wendy's

Actress Clara Peller made quite a big splash with a very simple question: "Where's the beef?" These spots helped Wendy's become a force in the fast-food wars and the catchphrase was famously co-opted by Walter Mondale during 1984 presidential election.

2

The "Can You Hear Me Now?" Guy

Verizon Wireless

Verizon got an early jump on the cellular phone battle with these commercials that had one guy (techically known as the "Test Man") going to the ends of the earth to make sure the person on the other end could still hear him. The ads were also responsible for dozens of bad jokes ending with the punchline "Can you hear me now?"

3

Sy Sperling

Hair Club for Men

Appearing uncomfortable on-screen, Sy Sperling reminded us that he wasn't just the president of the Hair Club for Men-- he was also a client. That was the hook to entice other men in these popular ads from the '80s and '90s.

4

The Time to Make the Donuts Guy

Dunkin' Donuts

Before Coolattas and horrible customers, Dunkin' Donuts was known for, well, donuts and hard-working stiff Fred the Baker (played by the late Michael Vale) who was dedicated to the craft of providing sugary breakfast treats to the masses no matter how early the hour.

5

"Yo quiero Taco Bell?" Chihuahua

Taco Bell

Not all memorable ad campaigns starred people. This little dog, named Gidget, had Americans running for the border in droves while asking, "Yo quiero Taco Bell?" Sadly she passed away in 2009 at the age of 15.

6

O.J. Simpson

Hertz Rental Car

It may seem hard to believe now, but O.J. Simpson was once a bankable pitchman who didn't conjure images of bloody gloves. He worked for years for Hertz before his well-documented problems ended the relationship.

7

Frank Bartles & Ed Jaymes

Bartles & Jaymes

Remember these guys? They were the center of a successful and unlikely ad campaign that worked so well, men weren't even embarrassed to drink wine coolers.

8

Die-hard New York Knicks fan Spike Lee played Mars Blackmon (his character in the movie 'She's Gotta Have It') while teaming up with legendary Chicago Bull Michael Jordan for a series of commercials that helped define the '90s.

9

The Mac versus PC debate raged on in these humorous commercials that made stars out of actors Justin Long and John Hodgman.

10

Looking back at Bill Cosby's legacy, we probably think of 'The Cosby Show' and ugly sweaters, but let's not forget his longstanding work encouraging America's youth to eat sugary pudding treats.