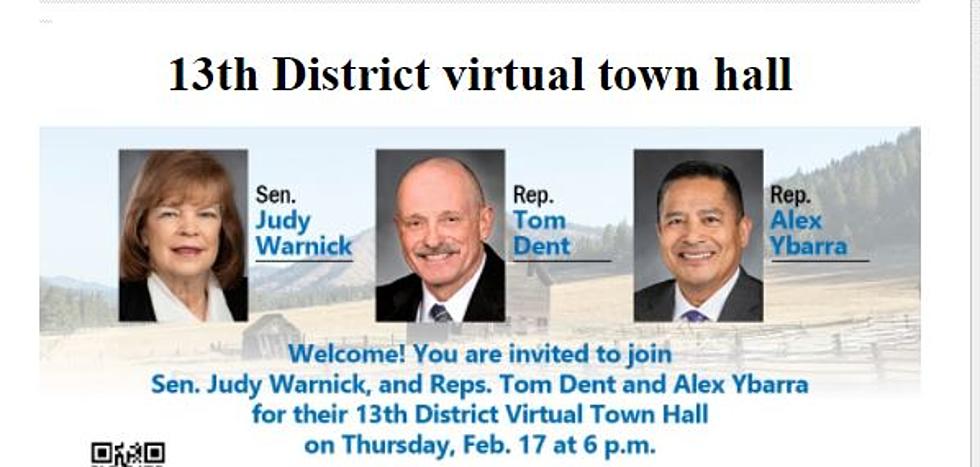 Moses Lake, Grant County Legislators Plan Citizen 'Open House'
Legislative town hall coming February 17th (WA HOUSE Republicans)
The legislators who represent the 13th District (Lincoln, Grant and Kittitas County, including Moses Lake Ephrata etc) want YOUR Input.
  ONLINE TOWN HALL COMING FEBRUARY 17th
 GOP Senator Judy Warnick (Moses Lake) and the District's 2 House Reps, Republican Tom Dent and Alex Ybarra are going to have an online town-hall event on February 17th at 6 PM.
The legislature is halfway through 2022, and they want to update citizens as to what's going on the hot-button issues, and take comments and concerns from the citizens in their District.
The 13th is a large area, made up of parts of Lincoln County, Grant County and Kittitas County. It includes Moses Lake, Ephrata, and other area cities.
Warnick, Dent, and Ybarra have been working with the legislators from the 8th District (Tri Cities) and the 9th (Pasco-Walla Walla) and 16th (North Franklin and Whitman County) to push back against a slew of controversial bills being pushed, and trying to correct the crippling law enforcement bills that passed in 2021.
The event does require a simple registration, click HERE to be taken to that page.
 The event will begin at 6 PM on February 17th.
KEEP READING: Scroll to see what the big headlines were the year you were born