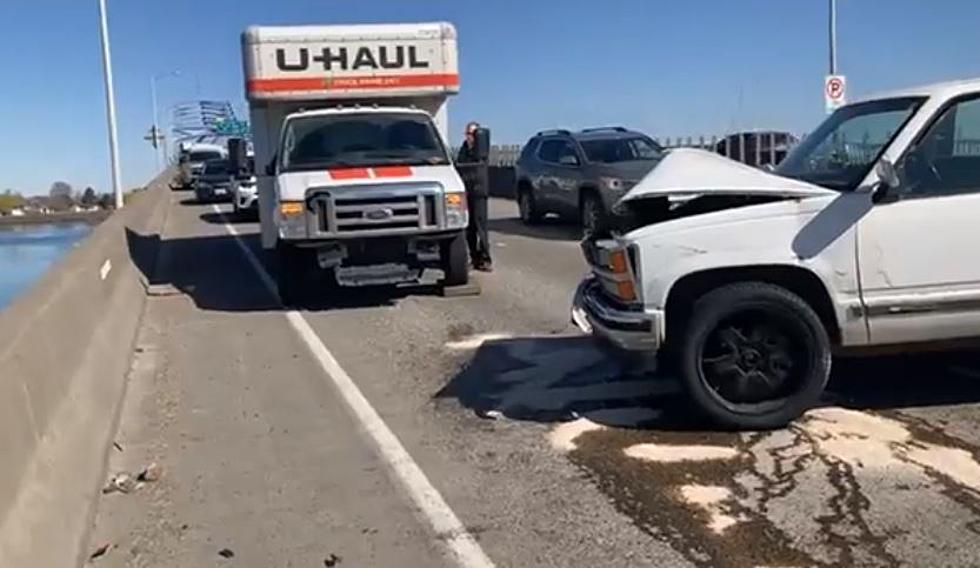 Multi Car Crash Snarls Blue Bridge North and South Tuesday–VIDEO
KPD video image
southbound Blue Bridge crash snarls traffic
A 3 vehicle accident shortly before noon Tuesday, March 23, has snarled traffic around the Blue Bridge.
Kennewick Police were among the agencies on the scene, Officer Greiber of the KPD also provided a video. The crash involved this truck and others, headed south. Traffic northbound was backed up as far back as Yelm in Kennewick near Clearwater and the highway.
Southbound traffic as of noon, was snarled in the area, northbound traffic moving very slowly.
They urged people to avoid 395 south into Kennewick, and northbound into Pasco-take the Cable Bridge.
No word if any injuried, there were ambulance units on scene. More information will be released as it becomes available. See the video below.