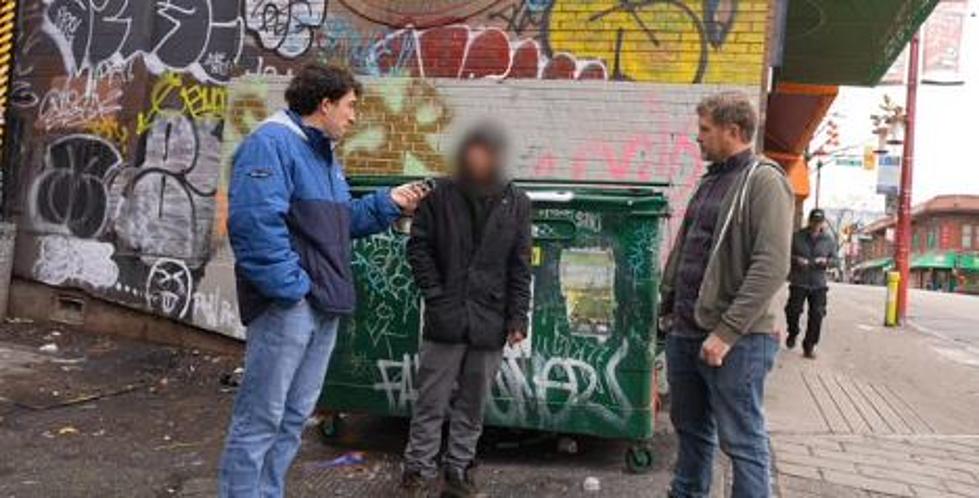 NW Homeless Outreach Leader Jailed for Transient ID Theft
Kenneth Dahlgren talks with homeless man (Kenneth Dahlgren Twitter X" video still image)
According to Multnomah, OR County officials, the former leader of a major homeless outreach program is being accused of ID theft. (image from Kevin Dahlgren Twitter, X account).
 Former We Heart Seattle group leader in jail
Kevin Dahlgren made a name for himself with a series of YouTube videos showing the efforts made to clean up Seattle in 2022 after being named President of the group We Heart Seattle.
  According to sources, he stepped down in early 2023 to focus his efforts in Oregon, namely Gresham.  He caused a stir when he was in Seattle by criticizing efforts by the city government (and in Portland as well) that didn't fix homeless problems, especially the camps.
We Heart Seattle claimed to have cleaned up at least a million pounds of trash and garbage related to the homeless problem.
Now, Dahlgren is in the Multnomah County Jail, facing seven counts of ID theft, and the same number of counts for first-degree theft of property valued at over $1,000.
According to MyNorthwest.com:
"The Multnomah County Sheriff's Office stated that the charges stemmed from Dahlgren allegedly stealing the identities of the unhoused. According to Oregon Public Broadcasting (OPB), Dahlgren used the identities of several homeless people to defraud the city of Gresham in 2020 and 2021."
According to MyNorthwest.com, just prior to these indictments, Dahlgren's brother started a crowdfunding page, seeking to raise $50K for legal and living expenses.
We Heart Seattle officials say they had no knowledge of his Oregon deception, and he had not been in Seattle for many months, at least not since last winter.
KEEP READING: 15 Natural Ways to Improve Your Sleep