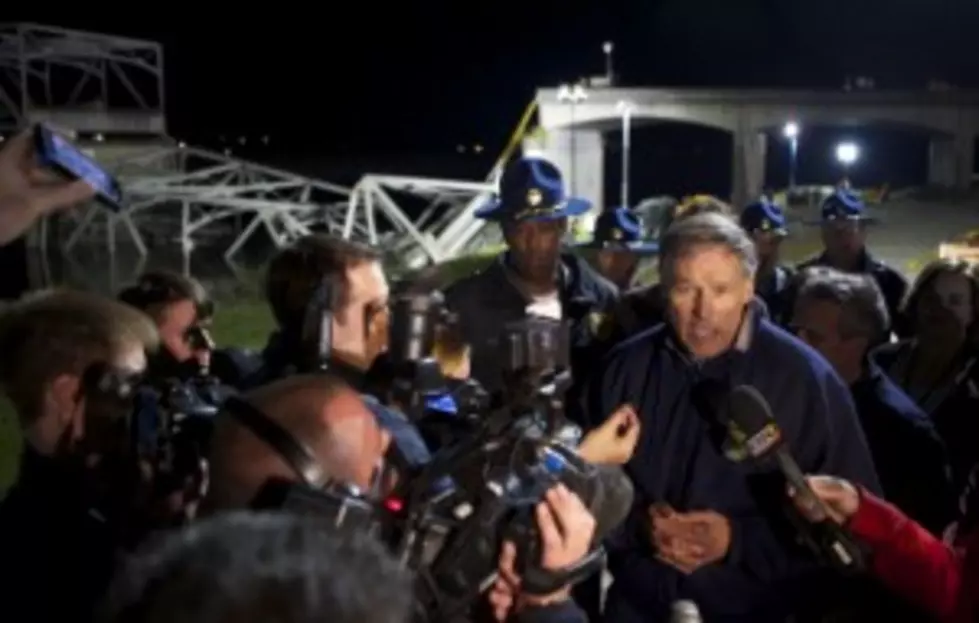 Others Now Agree with Newstalk – Inslee Twitter Townhall A "Bust"
(Stephen Brashear/Getty Images)
Now Spokane media are chiming in about the governor's attempt to go high-tech in reaching voters.
Last Thursday, Gov. Jay Inslee held a townhall meeting via the social media Twitter.   The government website Results Washington was designed to allow citizens a chance to see government policy, proposed ideas and legislation, and comment on performance.  Part of Inslee's attempt to use the internet involved inviting people to comment, in 140 characters or less,  on variety of topics via Twitter.
The Spokesman Review online seemed to echo Newstalk 870's sentiment in that Inslee could have found more effective ways to reach mainstream citizens.   In his column Spin Control, Review writer Jim Camden deemed the event "underwhelming:"
"But settling in to watch the feed Thursday morning revealed many of those tweeting were from various state offices. Some lobbyists who regularly make their case to legislative committees or agencies chimed in, and some regular critics of current systems, or of Inslee, fired off a few rounds.

Compared to a traditional town hall – like the one Inslee's predecessor held at University High School in 2007, which drew 600 people who mostly did not deal with state government on a regular basis – it was somewhat less compelling."
'The biggest shortcoming of the whole affair is a corollary to something Marshall McLuhan warned us about in 1964. The medium is the message, but in this medium the message can only be 140 characters long, which is the number of characters from the beginning of this paragraph to the "but."

You might ask an intelligent question or make a good suggestion in that space. But if state government could be explained in 140-character bites, it probably would have been fixed long ago"
We couldn't have said it any better ourselves!