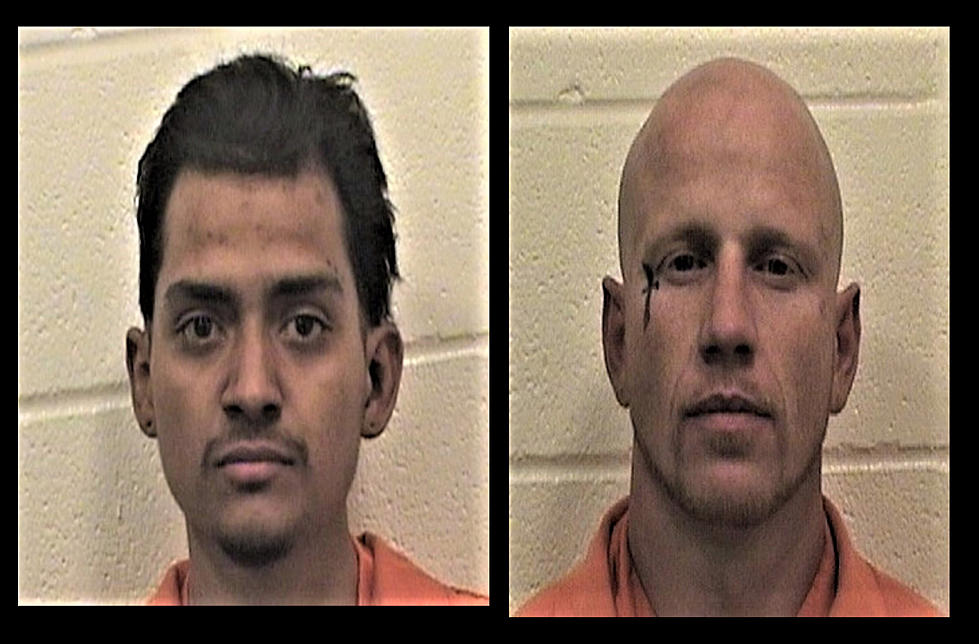 Pasco Burglary Suspects Apprehended With Help From K9 [PHOTOS]
Credit: Pasco Police Department Facebook Page.
Pasco Police rounded up two burglar suspects with the help of K9 Zador.
It happened at Casaday Towing at 17th and Lewis as the person monitoring the security system watched two suspects prowling cars inside the locked fenced parking area.
Pasco Police arrived on the scene just after 3 am and surrounded the area. they discovered a hole cut in the chain-link fence. There was also an empty suspect vehicle.
Officers found suspect 20-year old Herlindo Parra Junior and ordered him to show himself and come out. He complied and was taken into custody.
The second suspect was still in hiding and officers began searching vehicles on the lot. They were glad when K9 Zador arrived on the scene.
The K9 took officers to a tool cabinet which was on a truck.
As officers opened up the cabinet, inside was Suspect #2, 31-year old Jacob Kegan McGill from Kennewick. He complied and was taken into custody.
Police found two sets of bolt cutters. A responding Casaday Towing employee arrived at the scene and told officers that when he dropped a vehicle off at 2 am, there was NOT a hole in the fence.
Both Parra and McGill were booked into the Franklin County Jail for Burglary 2nd-Degree. They may be facing additional charges. Police will be investigating the duo for possible connections to recent similar thefts.
If you have any information about this incident, Pasco Police would like to hear from you. You can call 509-628-0333.
LOOK: Answers to 30 common COVID-19 vaccine questions
While much is still unknown about the coronavirus and the future, what is known is that the currently available vaccines have gone through all three trial phases and are
safe and effective
. It will be necessary for as many Americans as possible to be vaccinated in order to finally return to some level of pre-pandemic normalcy, and hopefully these 30 answers provided here will help readers get vaccinated as soon they are able.
LOOK: Here are the best small towns to live in across America