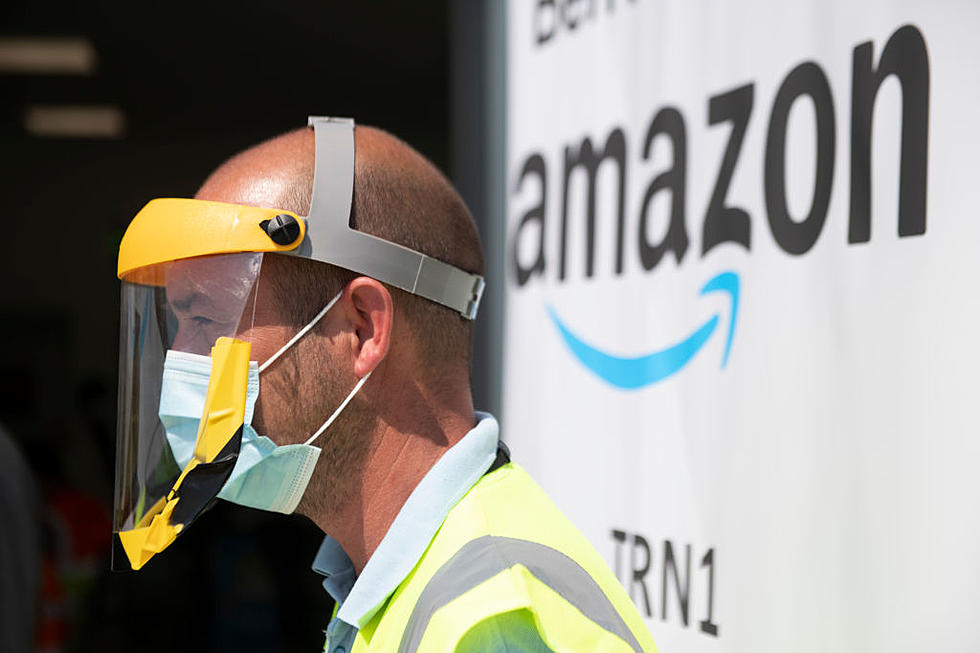 Poll: Should Employers 'Expose' Workers Vaccination Status?
Getty Images
Several media outlets have reported Amazon is requiring workers to wear a badge displaying their vaccination status, when it comes to them getting a shot. Those who HAVE the vaccine being required to declare it publicly in the workplace.
According to MyNorthwest.com, Amazon workers in Seattle are being required to wear a badge showing they've gotten a COVID vaccine. Jason Rantz of AM 770 KTTH says this requires people to make a private, personal medical decision private.
The requirement affects what are all U.S. Field Operations workers, according to Rantz.
We do not know if this applies to workers at the Amazon Customer Service/Call Center based out of Kennewick on Canal Drive.
Amazon confirmed to Rantz that new green stickers are coming this month, and workers will wear them on their regular Amazon ID badges.
Amazon says if you don't want to get a vaccine or wish to not reveal your status, then the worker will still be required to wear a mask. Rantz claims Amazon refused to answer a number of questions related to this policy.
Our question to you is, with this poll, should a business be allowed to require a worker to reveal their vaccination status?
KEEP READING: See states hit hardest by COVID-19's impact on tourism