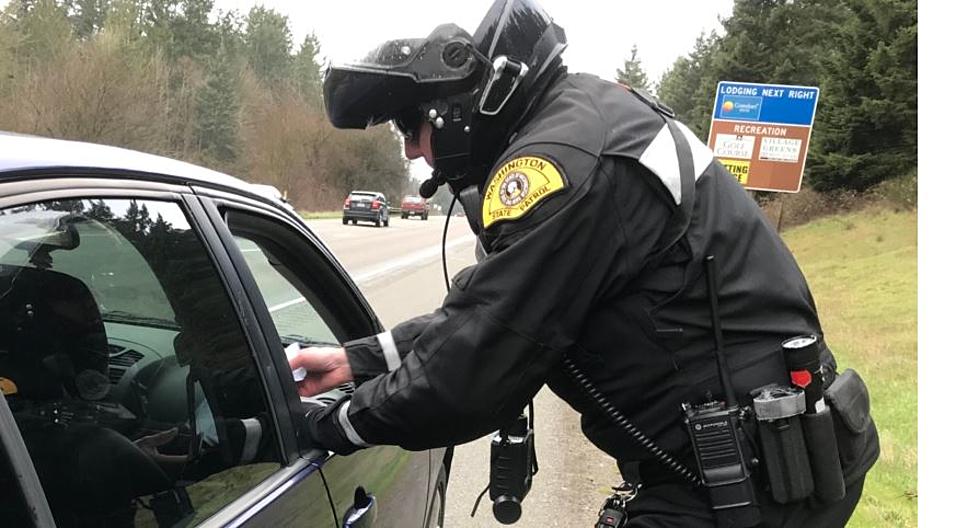 Put Down the Phone! Distracted Driving Patrols Coming 4-1
WSP
If you've been one of the folks that have allowed your FOMO (Fear of Missing Out) to creep back into your driving habits, law enforcement officers across the state are ready to remind you not to.
The Washington Traffic Safety Commission (WTSC) released information Wednesday March 31 that beginning April 1st, distracted driving emphasis patrols are amping up.
At least 130 agencies across Washington will be participating, and these patrols will last through April 19th. The agencies in our area include:
Benton County Sheriff's Office 
Franklin County Sheriff's Office 
Kennewick Police Department 
Pasco Police Department 
Richland Police Department 
Washington State Patrol 
West Richland Police Department 
The WTSC says between 2019 and 2020, based upon most current data, distracted driving rates went up from 6.8 percent to 9.4 percent; rates used to be about 1 in ten, now it's 1 in every five. This data came from law enforcement observation, enforcement (traffic stops) and actual crashes (accidents).
This counters a long time trend of gradual reductions in distracted driving. After new penalties were enacted regarding cellphone and digital device use behind the wheel a few years ago, rates began to drop.
However, nationally, many observers and experts say COVID-19 had a reverse effect. Nationally, distracted driving began to rise noticeably. The website usa.streetsblog.org says crash rates due to distracted driving skyrocketed during the lockdown months of the pandemic in 2020.  They say according to a study by mobility analysis group Zendrive, 27 percent of the 86,000 crashes in 2020 involved a driver using their phone or digital device within 60 seconds of the impact.
There's a lot of suspected reasons why this is happening, but some news outlets in San Antonio say a lot more people were (are) taking Zoom calls while on the road; and engaging in other digital behaviors. They also say COVID has been such a distraction people are not as focused on digital safety while driving.
Regardless of the reasons, if you're popped in WA for driving distracted, it can cost you up to $136.00,  get a second such ticket, it DOUBLES to $272.00. 
If a spring break trip is coming, stop the vehicle before taking pictures of these venues.
LOOK: Stunning vintage photos capture the beauty of America's national parks
Today these parks are located throughout the country in 25 states and the U.S. Virgin Islands. The land encompassing them was either purchased or donated, though much of it had been inhabited by native people for thousands of years before the founding of the United States. These areas are protected and revered as educational resources about the natural world, and as spaces for exploration.
Keep scrolling for 50 vintage photos that show the beauty of America's national parks.