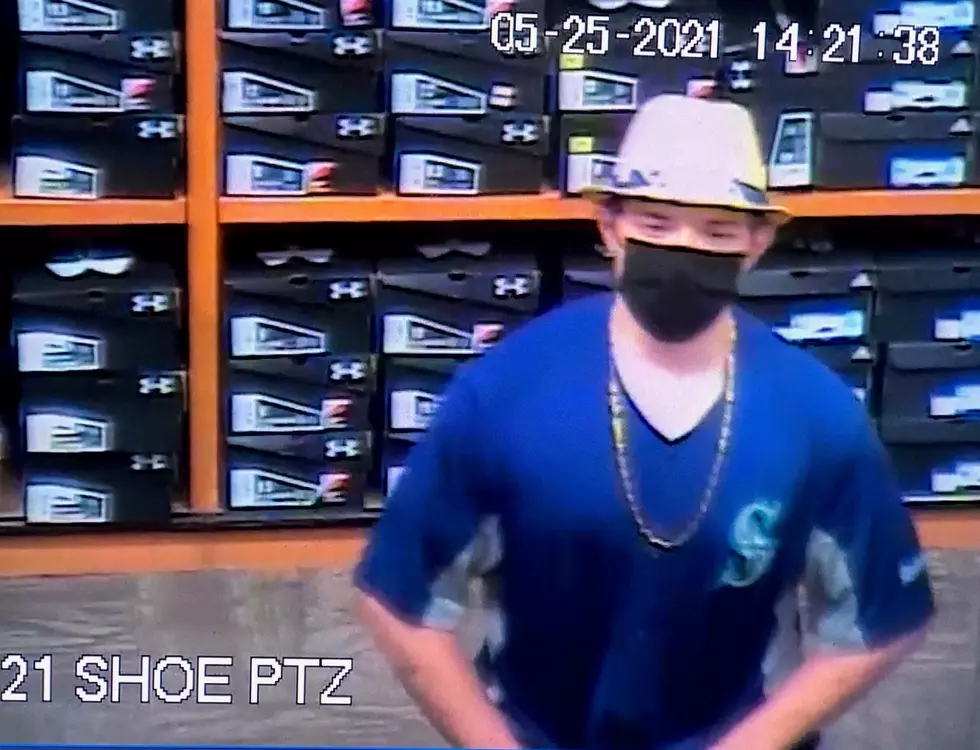 Remarkable Security Photos of Fred Meyer Thieves
Fred Meyer theft suspect (RPD)
Richland Police didn't give a lot of details about this/these suspects, but they're wanted for alleged theft at the Fred Meyer on Wellsian Way.
However, the time stamp on the digital surveillance camera indicates it was Tuesday, May 25th.
Police are looking in particular for the guy in the 'Frank Sinatra' straw fedora, he is seen in these images lingering perhaps in the shoe department.
Some indications, given he's with others, might indicate a little ring thing going on here, but that's not been confirmed.
However, we do know apparently they didn't get the memo about Kroger (Fred Meyer's parent company) lifting its mask mandate for vaccinated persons.
It will be interesting to see what this does for shoplifting apprehension rates all over the state, and elsewhere, with mask mandates going way for those who got the 'shot.'
Anyone with information about this case is urged to call (509)-628-0333. All leads can be confidential.
KEEP LOOKING: See what 50 company logos looked like then and now