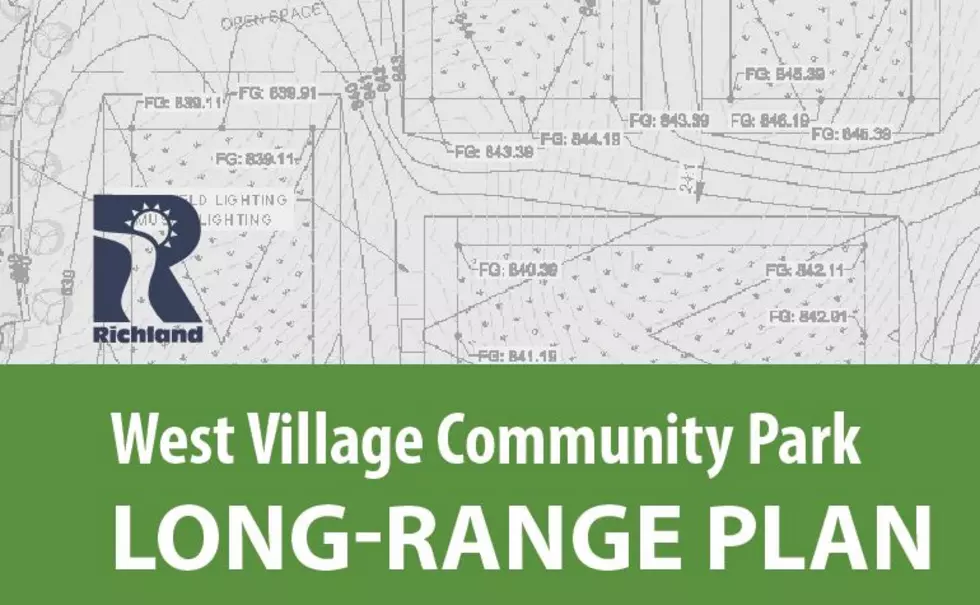 Richland Ready for Public Comments on New Big Park Plan
New Richland park can be seen by public Thursday at comment session (City of Richland)
The new West Village Community Park in the Badger Mountain South area is moving along, now citizens can attend a public session to offer comments and more input.
  New park slated for Badger area
The new park is ambitious and will be located in the Badger Mountain South area. It will include multiple multi-use athletic fields, which no doubt will help area sports teams.
Work on the drafts and proposals for the park began last fall and winter, November and December. Now, the draft plan and maps and drawings are available showing how it will look.
   The public is encouraged to attend the session Thursday evening
Citizens can get a look at the plans, and comment on them Thursday at the Richland City Council Chambers, 625 Swift Boulevard, Richland, beginning at 6 PM.
The large facility can be viewed by clicking here. 
The multi-use fields also include a softball field, and space has been set aside in the design for a future fire station-community center. It also includes areas for basketball and the state's new 'official' sport, pickleball.
The 100 Best Places to Live on the West Coast