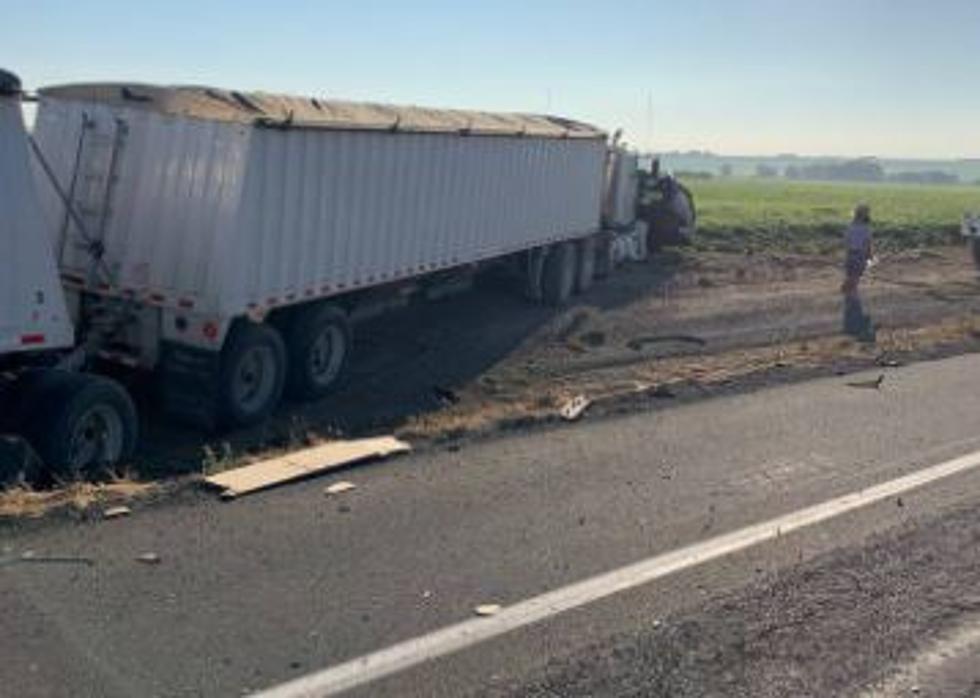 Running Stop Sign Triggers Fatal Crash Near Royal City
Washington State Patrol
Washington State Troopers and investigators say a driver who ran a stop sign on a rural road near Royal City died in a crash Thursday morning.
Investigators now say 27-year-old Juan Medina-Sanchez ran the stop sign at the intersection of Road F SW and Highway 26 around 6:20AM.
The area is south of Royal City.
Sanchez's Ford Expedition was hit in the driver's side by a semi towing a pair of trailers at two-lane highway speed. The crash propelled both vehicles off the highway. WSP troopers say Sanchez was not wearing a seat belt and he was pronounced dead at the scene. His vehicle apparently pulled out right in front of the truck.
The truck driver was not hurt in the crash. Authorities emphasize the need to wear seatbelts, and also exercise caution on rural roads, especially when merging or turning onto busier highways; even the 'rural' two-lane roads are always seeing traffic.
See the Must-Drive Roads in Every State