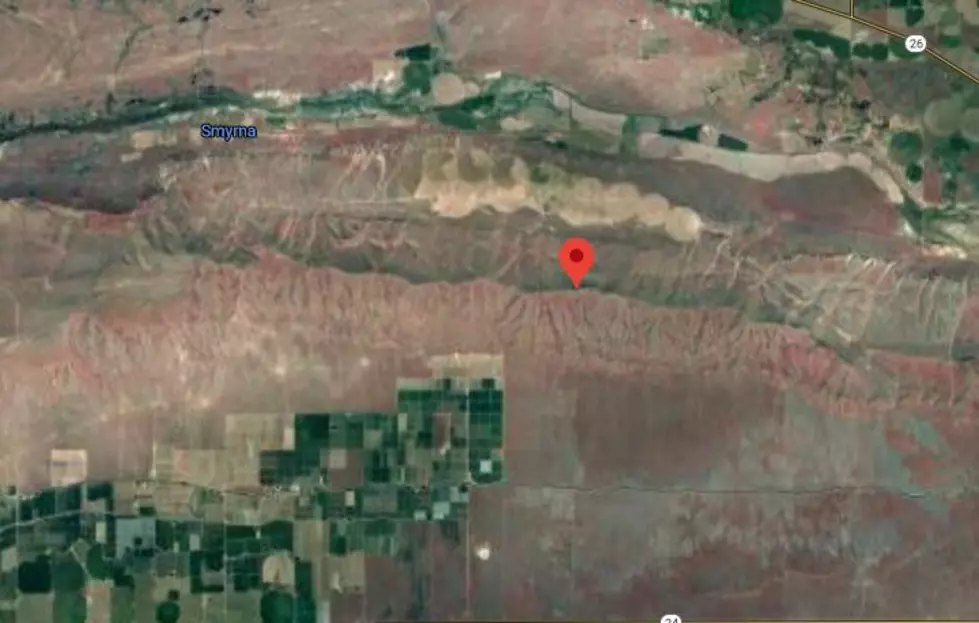 Saddle Mountain Fire Up to 6,000 Acres Now in Grant County
Aerial view of Saddle Mountain (Google earth)
As of Tuesday morning, fire officials say the blaze is 10% contained.
According to Incident Commander Ben Shearer, the Saddle Mountain fire began around 12:30PM on Monday, July 6, at the western end of Saddle Mountain in Grant County. The elevation peaks around 2,700 feet in the area.
The mountain, so named because it resembles a saddle, has seen it's share of fire activity over the years. The blaze is east of Beverly, and north of edge of the Hanford area border. It is just south of Highway 26.
Some 212 crew members are being utilized, six crews total, 20 fire engines, and even a team of 8 smoke jumpers were sent in due to rough terrain.
A storm that blew through Monday night didn't help, as crews had to work hard to keep containment lines in place. No structures have been damaged, no loss of life, but there are some environmental concerns about wildlife being killed including the protected Washington Ground Squirrel.
The cause of the fire is still under investigation.