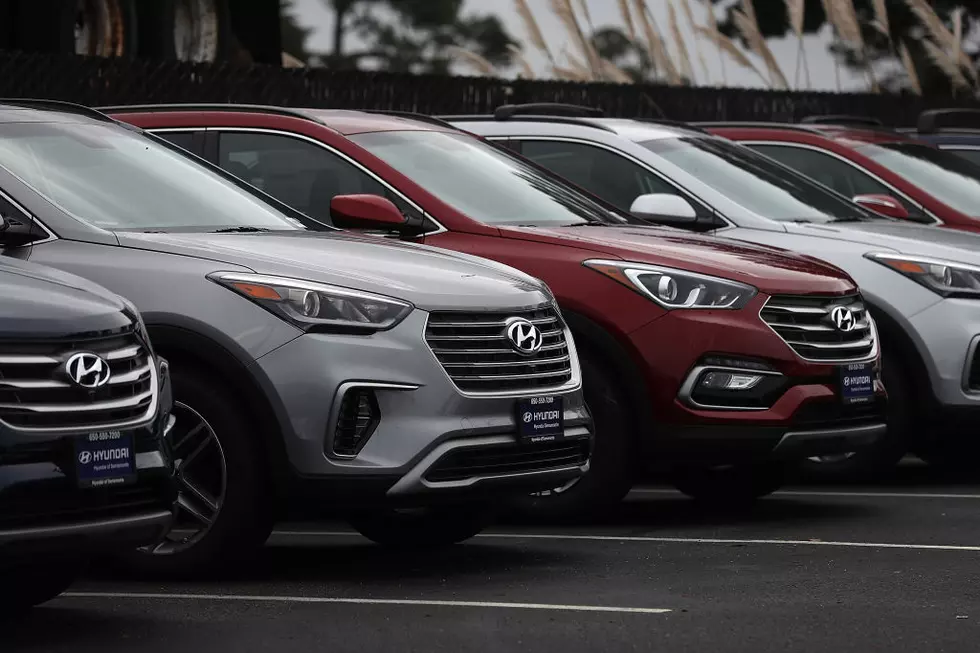 Seattle Suing Kia, Hyundai, Over Rising Car Thefts in City
Getty Images
That is not a typographical error. The Seattle City Attorney announced this week they are suing automakers Kia and Hyundai, claiming they are not doing enough to provide anti-theft protection for drivers.
  Kia, and Hyundai thefts up over 300- 500 percent
According to information from The Center Square, City Attorney Ann Davison filled the suit, saying these types of vehicles can be easily stolen, and the companies are not doing enough to prevent it.
Since 2020, Kia thefts have risen 363 percent, while Hyundai rates have risen 503 percent in Seattle, according to police data. There have been 'popular' viral videos on YouTube showing would-be car thieves how easy it is to steal many of these models, by snapping off one piece of trim near the wheel and using a USB chord as a 'key' to start them.
According to The Center Square, Davison said:
"Kia and Hyundai chose to cut corners and cut costs at the expense of their customers and the public, as a result, our police force has had to tackle a huge rise in vehicle theft and related problems with already stretched resources. Now Seattle taxpayers must shoulder the burden of the increase in theft."
Manager Ira Gabriel, who oversees the Hyundai Supergroup, replied to an email from The Center Square that devices called engine immobilizers have been standard equipment on all Hyundai models since 2021. These devices won't allow the engine to operate unless a code is sent from a smart key fob to the engine's computer.
  It is worth noting that these thefts, and other crimes in Seattle, began to escalate about the same time the defund the Police movement began, during and after CHOP.  Seattle has lost over 400 officers, 2022 data shows they had about 954 officers.
The peak number of police in Seattle was in 2017 when they had over 1,300,  over the last decade (until 2020) the number averaged between 12 and 1,300.
Despite these thefts, insurance data shows the most stolen cars in America remain various models of the Honda Civic, Honda Accord, and Toyota Camry (2022)
25 True Crime Locations: What Do They Look Like Today?
Below, find out where 25 of the most infamous crimes in history took place — and what the locations are used for today. (If they've been left standing.)