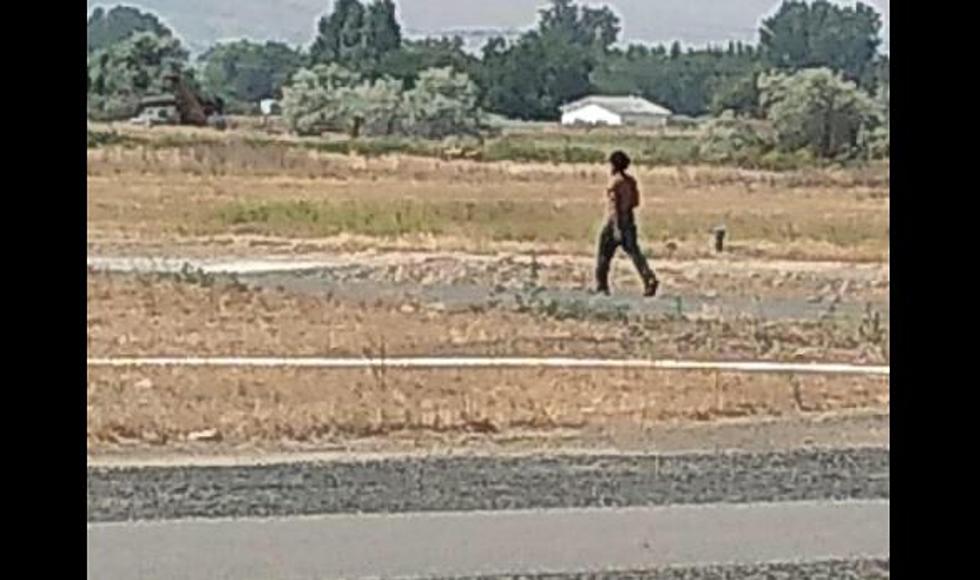 'Skinny Sasquatch' Sought in ATV Theft, Prosser Area Prowls
Stolen ATV Suspect (BCSO)
No, not Bigfoot, but given this person got a stolen ATV stuck in a farmer's field, perhaps 'leadfoot?'
Benton County Deputies continue to search for this person, and possibly several others, after a series of prowling calls came in from the area near Patricia Drive and West King Tull Road not far from Prosser this week.
Multiple witnesses saw this subject riding an ATV which then got stuck in a farmer's field. The witness was able to ID the machinery as the same one reported stolen earlier from a person in the area.
Other callers reported a person matching this description seen prowling around homes and vehicles in the area.  According to reports, and witnesses, the subject fled the area before deputies could arrive.
Anyone who may have information, despite the limited scope of photos, is asked to call (509)(-628-0333. All leads can be confidential. According to witnesses, this suspect, and possibly another, were identified as dark-skinned, having black hair, shirtless, and dark brown or black pants.  Some on social media have said this general composition of the photos reminds them of Bigfoot.
Just for fun, here's a look at the 1967 famous Bigfoot video from California.
READ ON: Weird, wild UFO sightings from throughout history