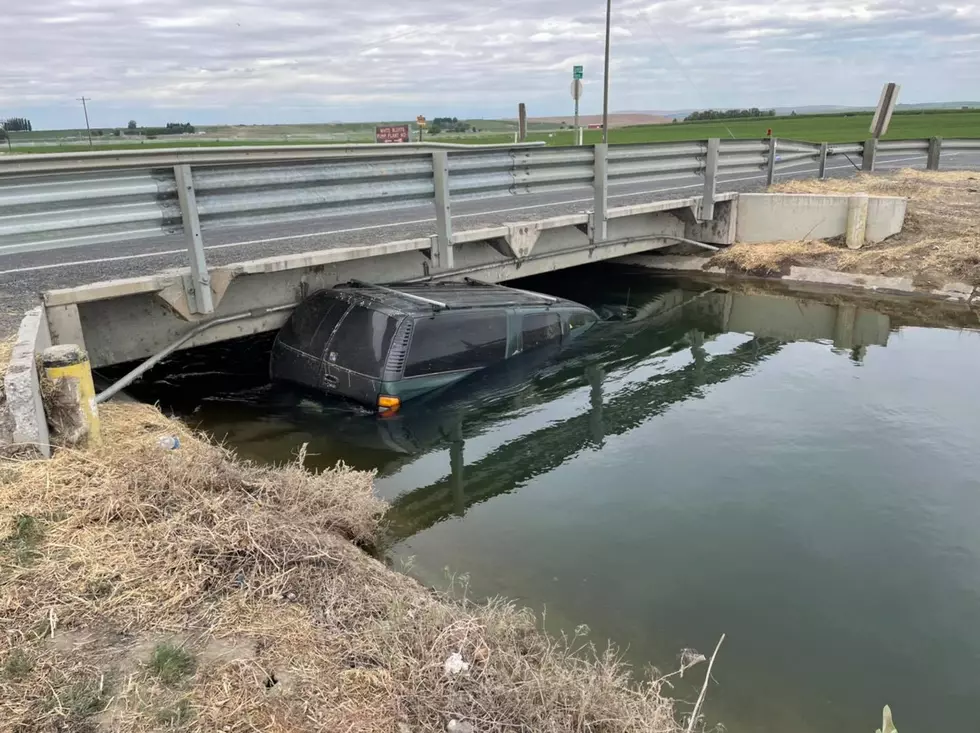 Sneeze Sends Driver into Franklin County Irrigation Canal
This began as a really bad sneeze (FCSO)
We've heard stories of spiders or insects causing drivers to lose control, trying to swat the insect or get it off of them.
They end up crashing. But this is a first.
Franklin County Deputies are glad to report all occupants are OK, but probably feeling rather embarrassed, but really lucky to be unhurt.
Saturday afternoon, around 12:40PM, Deputies were dispatched to the main irrigation feeder canal near Sagehill and Fern Roads. Upon arrival, they found this SUV submerged in the water.
It seems the driver told Deputies they'd had a really bad sneeze, and lost control. The SUV went off the road, hit 2 small apple trees, then a pole and a water pipe, then just missed a light pole and ended up in the canal.
Officers apparently corroborated that story, and really, there's not much else to say. The driver wasn't distracted by a phone or other device, but human physiological nature did them in.
Fortunately, they didn't get hurt. The vehicle is likely considered a loss, given the amount of water damage.
Speaking of strange occurrences...
READ ON: Weird, wild UFO sightings from throughout history