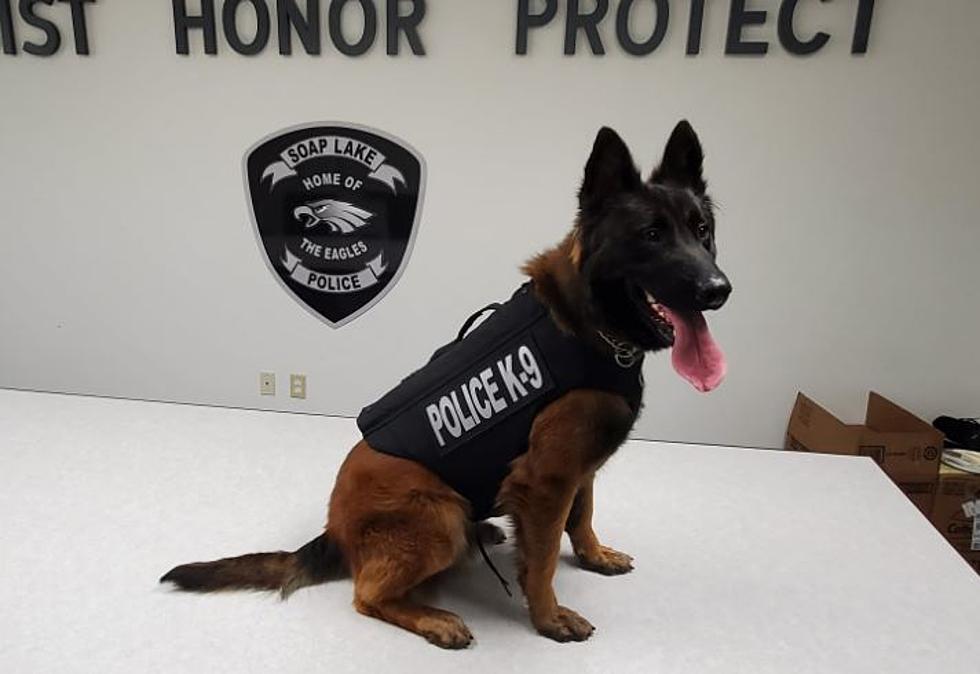 Soap Lake Reserve K-9 Officer Cited for DUI, Fought With FC Deputy
SLPD K-9 Billy (SLPD Facebook)
In the wake of a Soap Lake WA Reserve Police Officer being arrested for DUI and investigated for an earlier hit and run, Soap Lake Chief of Police Ryan Cox released this statement:
"I am deeply troubled by this now-former reserve officer's behavior. This individual violated department policy and the law, and betrayed the public's trust and our agency standards. Absolutely no one is above the law, especially police officers. The Soap Lake Police Department is treating – and will continue to treat – this serious incident both professionally and transparently."
The incident began Thursday evening around 8PM, when a Franklin County Deputy stopped to check on the welfare of a driver, whose car was in a ditch alongside Highway 395 north of Pasco. The car was a marked Soap Lake Police K-9 Unit.
According to the Franklin County Sheriff's Department, and Sheriff Jim Raymond, the man on board was 49-year-old Shane Jones, a K-9 Reserve officer with the Soap Lake Police Department. FCSO says Jones was determined during the stop to be driving under the influence.
During the stop, Jones became combative, and force had to be used to subdue him. The FSCO report also says during the scuffle, Jones appeared to be trying to push a remote button that would release his K-9, possibly to come to his assistance.
Sheriff Raymond says the Washington State Patrol is assisting in the investigation, because Jones is a suspect in a hit and run accident that occurred earlier in the day. The location of that accident has not been released.
Soap Lake has only one K-9 listed with their department, Billy, the dog pictured is presumed the one in the officer's car during the altercation.