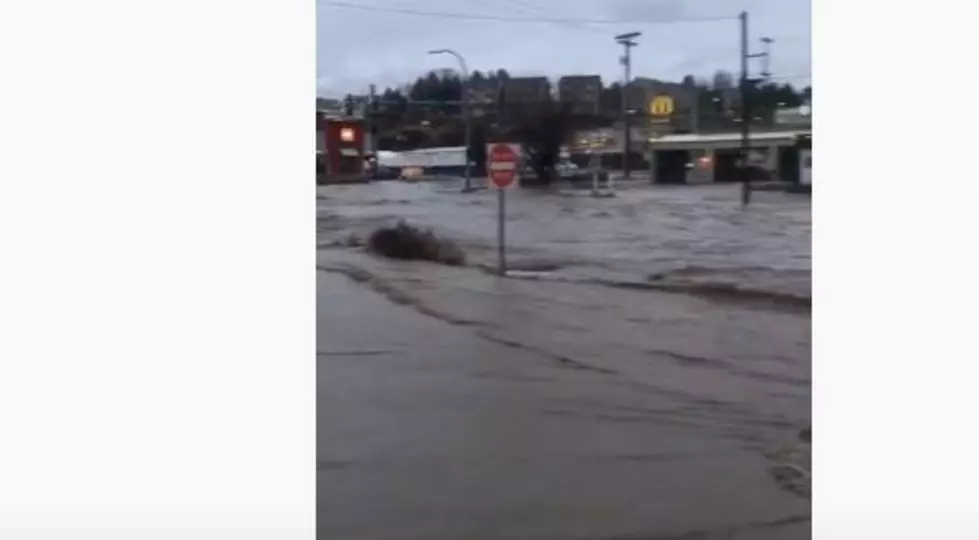 State Fines Pullman Firefighters Over Flood Rescue Efforts
(You tube video still-Daily Evergreen)
This story only illustrates the lack of 'brain power' in some state agencies.
KREM 2 TV in Spokane is reporting the Washington State Department of Labor and Industries (L&I) has fined the Pullman, WA Fire Department $2,700 for alleged safety violations during their efforts to rescue 22 people during flooding this past April.
You may recall due to excessively heavy rainfall, much of downtown Pullman flooded that month, creating even some flash-flood like conditions. The Fire Department had to use a heavy duty construction front loader to rescue a total of 22 people in several locations, including many from a gas station. One of those people was having a medical emergency.
Having to improvise, the Firemen got everyone to safety, and no one was hurt. However, months later, the state has fined them for a variety of violations, including the vehicle operator not having water safety training, and allowing firemen to be in the bucket of the loader 'unsecured.'
You can read more about these ridiculous fines by clicking on the button below.