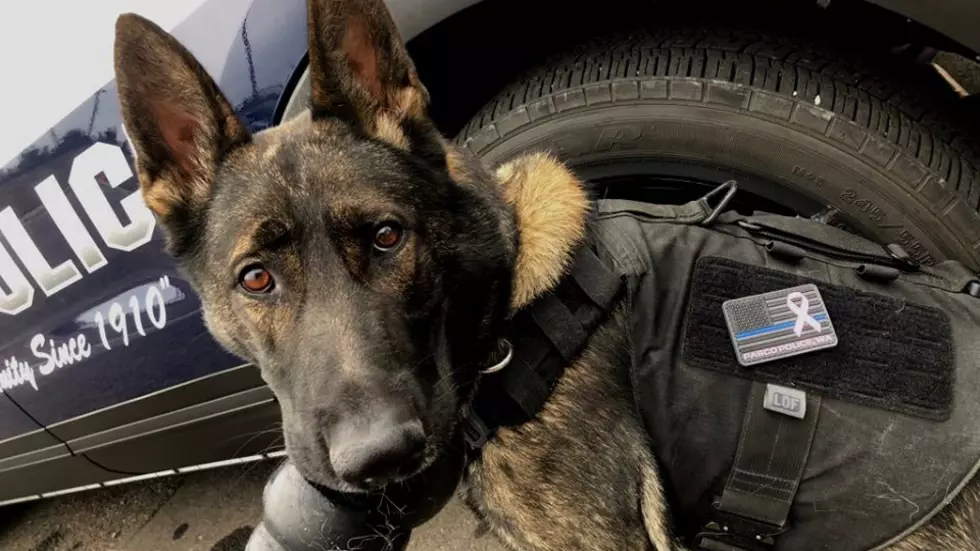 State House Dems Want to Ban K-9's, Tear Gas–HB 1054
K-9 Jucon Pasco PD. State House Dems want decrease officer safety by banning use of dogs (PPD)
A bill is being bounced around the State House, last we saw it was referred to what's called a Rule 2 review a few days ago.
HB (house bill) 1054, and it's subsequent replacement SHB (substitute) House Bill 1054 would do away with the use of K-9's to apprehend any kind of suspect in any way.
"A peace office may not use an unleashed police dog for the purpose of arresting or apprehending another person.  a law enforcement agency authorizing the use of police dogs shall adopt policies consistent with this secttion."-----Section 3 of bill.
It would also prohibit the use of any kind of 'tear' gas in crowd control or suppression of riots--regardless of the situation. No gas at any time.
And, it would prohibit any police or law enforcement agency from possessing or utilizing any kind of "military" equipment. Most of this is a moot point, but it WOULD affect departments in the state who have SWAT or tactical armored vehicles that carry any kind of defensive weapons.
The bill is backed 32 Democratic House Reps. To find out more about this bill, which Sheriff Jerry Hatcher is warning citizens about on the Benton County Sheriff's Facebook page, click on the button below.
For a link to comment on this bill, click on the button below.
Enter your number to get our free mobile app