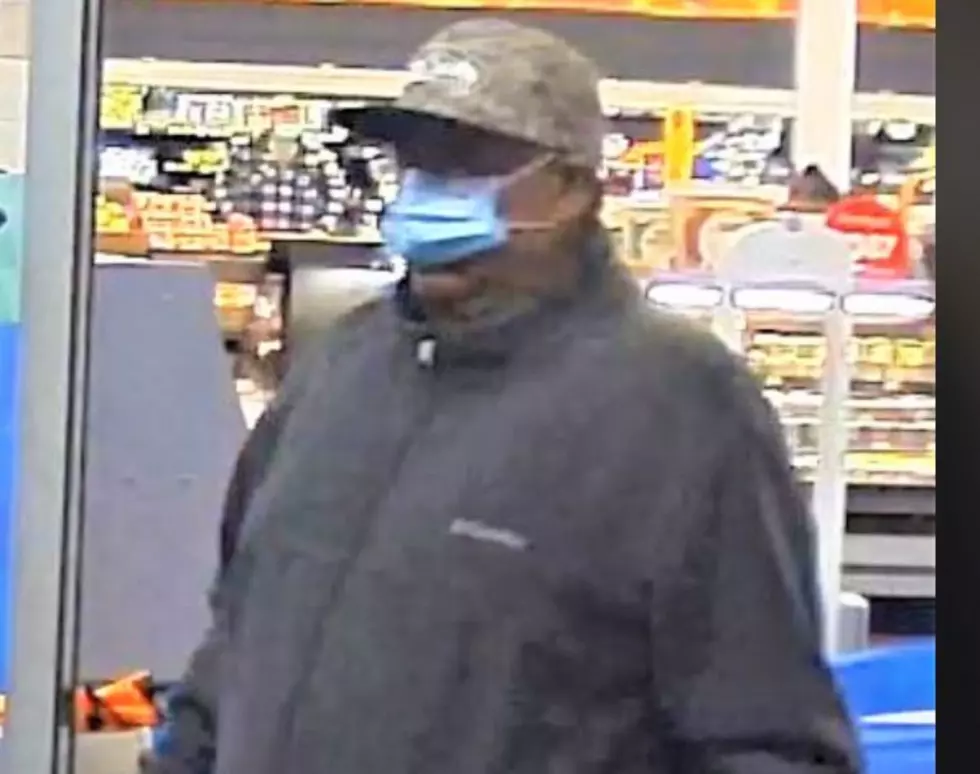 Suspect Makes Off With Elderly Shopper's Walker, Wallet-Checks
Walker theft suspect (PPD)
Pasco police are looking to ID this man, wanted in connection with taking an elderly shopper's walker and leaving the store with it.
Last Friday evening, Police say the 68-year-old victim left the blue Rollinator brand walker next to the greeter station while they used the electronic shopper cart to get their groceries at Walmart. When they returned the walker was gone.
Police say the man who took it should have figured it out by now it wasn't his, as there were some personal items in the lower storage tray. These included a checkbook and cashiers checks in a side pocket, which Police say could up this theft to a felony.
The suspect appears to be leaving under his own power, so not likely he used one of his own to get around in the store.
The suspect is pictured in these images, anyone with any information is urged to call (509)-628-0333. All leads can be confidential.