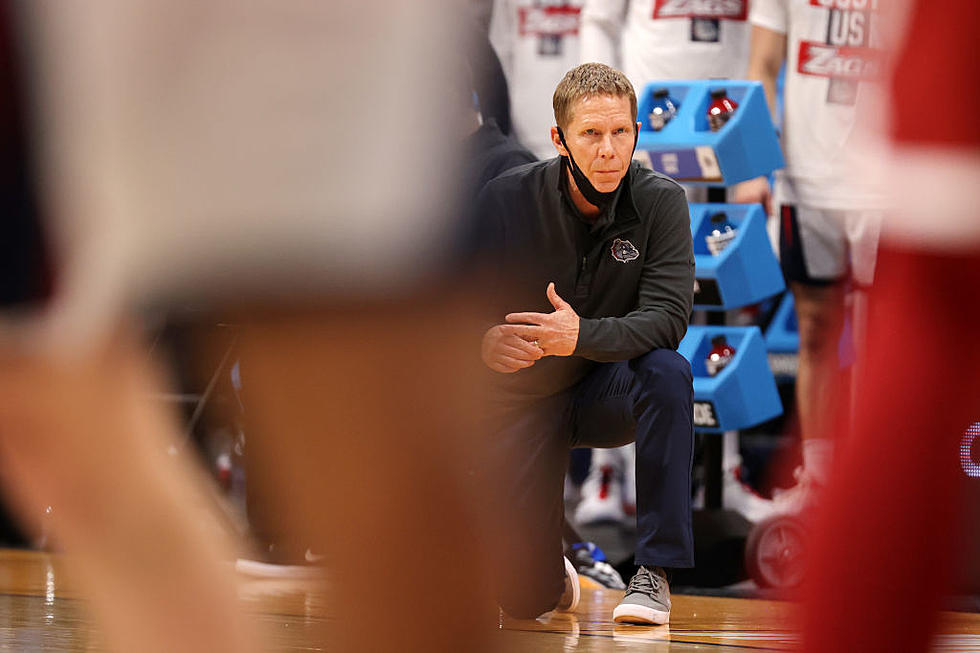 The Zags On the Cusp Of History
Getty Images
INDIANAPOLIS (AP) — Mark Few has created an offensive juggernaut in the same mold as his other favorite pursuit: fly fishing. The Gonzaga coach has put the Zags on the cusp of history by getting his players to believe in their abilities and make good decisions on the court. Gonzaga enters the Final Four this weekend needing two wins to become the first team to finish an undefeated season since the 1976 Indiana Hoosiers. The Zags have dominated opponents through the first 30 games, winning a Division I-record 27 straight games by double digits.
The Bulldogs have had so much success over the years, but never had the Big Carrot, or National Title. This year a very good chance it happens.
Bobby Knight's 1976 Hoosiers were the last team to go unblemished, 32-0; some say that record has been like the '73 Dolphins, who were the only NFL team to do the same and win the Super Bowl.
Over the years, many have believed it would never happen again. But it could, and we're hoping it does with Gonzaga.  Just hoping there's no asterisk in the record books due to COVID.