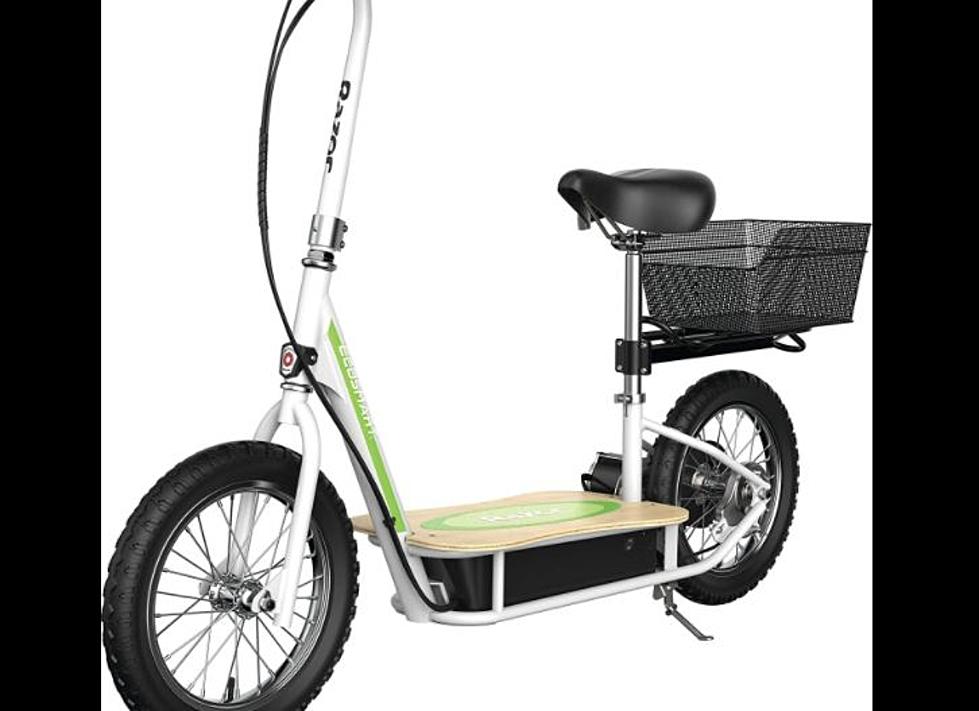 Theif Sought After Scooting Off with Expensive Electric Model in Pasco
This was the same model stolen (Walmart.com)
Obviously the perp, in this case, had the necessary stools to steal this.
Pasco Police are seeking information about the theft of an expensive electric scooter taken sometime between Saturday night and Sunday morning. The actual scooter is pictured below.
The owner had it cable-locked to a tree at a home in the 600 block of West Bonneville, and it disappeared sometime between midnight and 9:30 AM.
All that was left behind was the cable lock. As Pasco Police wryly put it, the suspect deserves to be behind bars, the victim, behind handlebars.
We looked around online and found the exact same model for sale through various retail outlets, they're not cheap. At Walmart.com, this same model sells for $449.00.
When you factor in the extra items the victim had added, plus the tax (and LE does when figuring stolen property sometimes) this suspect just raised their theft to a felony charge.
Anyone who may see somebody scooting around in Pasco on this model, call (509)-628-0333. All leads can be confidential.
See the Must-Drive Roads in Every State