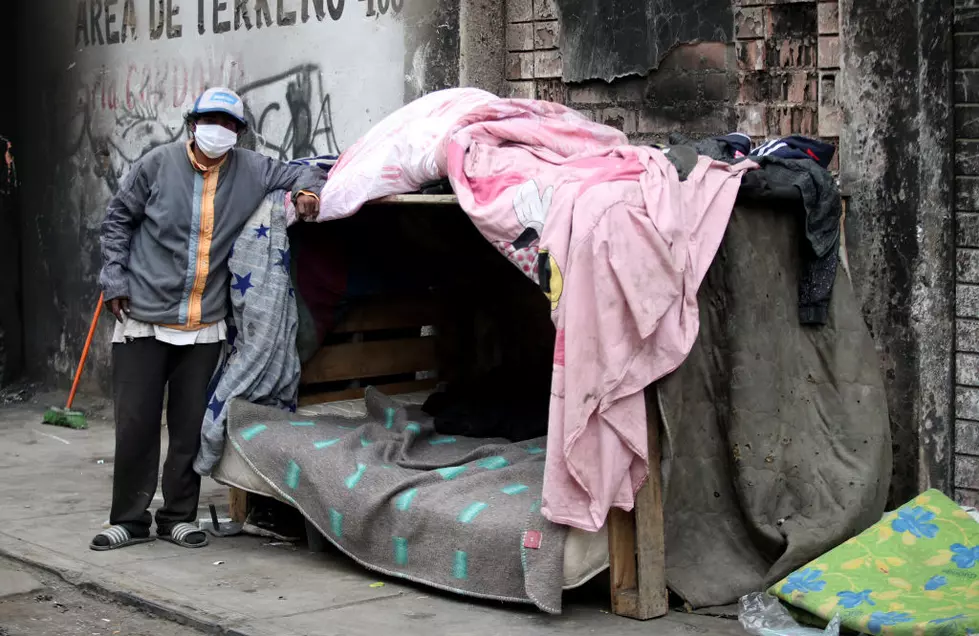 Washington Surges to 6th Highest Homeless Rate in Nation
WA state surges to 6th nationally in homeless rates --Getty Images
Given the actions, or lack thereof, of previous officials in Seattle, and even the legislature, it's no surprise WA state has risen up this list.
As far back as 2016-2017 when Seattle Mayor Ed Murray declared the Emerald City to be a sanctuary city, and made it clear they welcomed homeless populations; the issue has grown.
Combined with other areas of 'growth' in this area, Washington has climbed to #6 on a new national study list.
A new study released by Security.org has some interesting finds. Of all homeless persons (based in part on Federal and HUD numbers) the vast majority are over 25 years of age. Whites make up 48 percent, Blacks 39 percent of all homeless; the next closest ethnic group is multi-racial at 6.1 percent.
 Washington ranks 6th, with an average of 299 homeless persons for every 100K of population. Oregon is just ahead of us at 5th 345, CA at 406 for 4th.
Topping the list was Washington D.C., followed by New York. Idaho is 16th; the state with the lowest rate? Mississippi.
Years ago, we began to see this problem emerge in Seattle, then spread.  Some say the explosion of the high paid tech industry drove up rents and property costs which were not offset by new construction. Others blamed lack of rent control. Then Mayor Ed Murray and others, instead of looking at the root causes, began to legitimize the problem by creating camps. Some were even welcomed by City Council members. It didn't help when Murray gave the perception Seattle was open to accepting homeless from other communities as well.
This began to spread across the state as well, now Spokane seeing unprecedented numbers of homelessness, increasing fast.
Washington state's rate of increase over last year was 5.6 percent. Seattle has the 13th highest homeless rate in the U.S. while Spokane is 20th. Spokane's increase was over 19 percent, the 4th highest jump in the U.S.
KEEP READING: See states hit hardest by COVID-19's impact on tourism