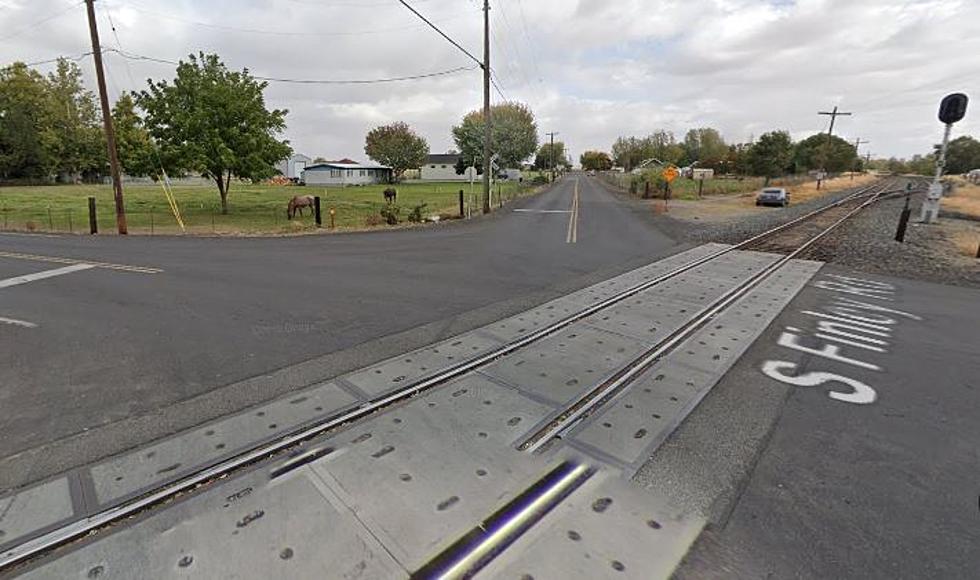 Weed Burning Triggers Fire Near Finley, Kills Horse in Structure
area of fatal horse fire near Finley (google maps)
Benton County Deputies are investigating a fire that killed a horse near Finley on Wednesday. The blaze occurred near the area of South Finley and East Perkins Roads.
Authorities say around 11AM a man was burning weeds in a pasture area when apparently the fire got out of control.
Breezes spread the flames to a nearby pasture area where a horse was housed in a corral-shed type structure. The man could not reach the horse in time to free it, and the animal was trapped in the area and died in the fire.
No information was available about whom the horse belonged to, fire crews were able to prevent the blaze from spreading to adjoining buildings. A slight amount of damage was done to a shed.
As the investigation continues, officials say the man is renting the property in question.
No other details were released.
Officials remind people to make sure burning is allowed (burn days) and to not do so if any breezes or winds are present; even if light. Dry conditions can allow even a few gusts to whip up flames out of control.
LOOK: Stunning animal photos from around the world
From grazing Tibetan antelope to migrating monarch butterflies, these 50 photos of wildlife around the world capture the staggering grace of the animal kingdom. The forthcoming gallery runs sequentially from air to land to water, and focuses on birds, land mammals, aquatic life, and insects as they work in pairs or groups, or sometimes all on their own.