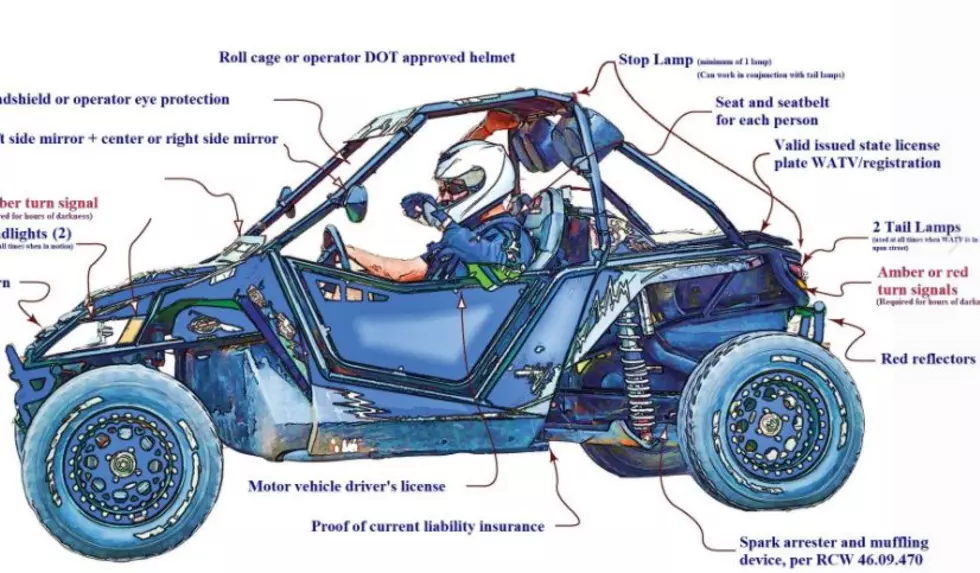 What is a WATV, Feb. 1st They'll Be Street Legal in W. Richland
WATV's to be street legal beginning Feb. 1 in West Richland (WRPD)
Coming February 1st, West Richland Police say that WATV's will be street legal inside the West Richland City limits.
A WATV is a wheeled all terrain vehicle, commonly referred to as a side by side. A LOT of folks own them, but in most cities they're not street legal.
WRPD says provided they meet a list of criteria, they will be allowed on the streets.  Among the criteria:
A left side mounted rear view traffic mirror
Either a rollcage or DOT Approved helmet
of course, license and proof of insurance
seat belt for each person
valid license plate with tabs
headlines, amber turn signals
spark arrester or muffler
eye protection or some sort of windshield.
For additional information, the West Richland Municipal Code 10.17 has the complete list, and you can get that online from the City at their website.