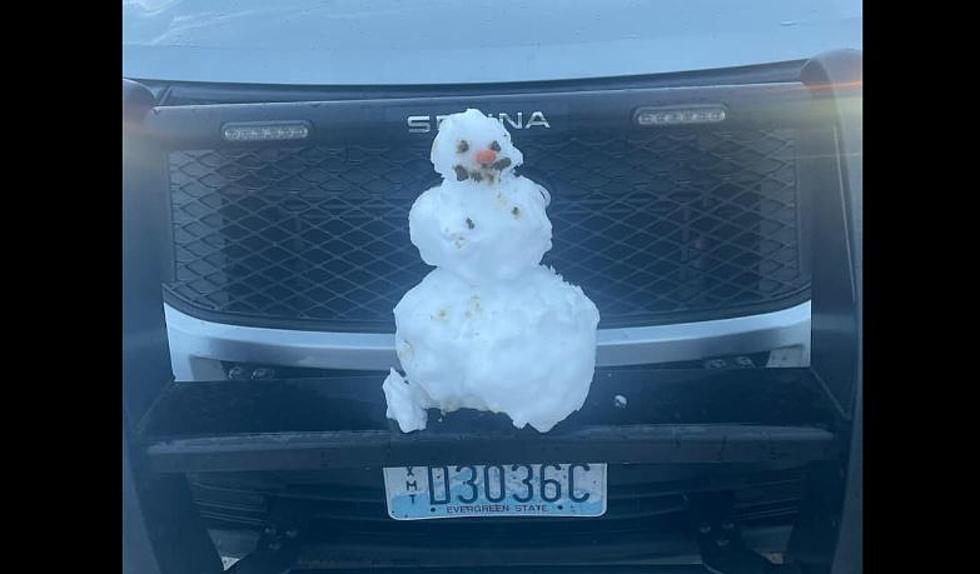 Would-Be Car Thieves Stuck in Snow for 2 Days, 'Rescued' by Benton County Officers
BCSO Deputies decorate patrol vehicle while waiting for tow truck for stolen car (BCSO)
Mother Nature perhaps aided the BCSO.
Car thief suspects arrested after being stuck for 2 days
Monday, April 2nd,  the Benton County Sheriff's Office reports they had to 'rescue' two car theft suspects from a remote area.
Deputies were called to an area of Meals Road, just over two miles south of Finley, and SR 397 in rural Benton County--across the river from the Wallula Junction.
The call came in from an area citizen about a suspicious vehicle. When they arrived, Deputies found two people inside and learned they'd been stuck there for two days due to the snow. The vehicle came back as having been recently stolen out of Pasco.
The driver was arrested for auto theft, the passenger was taken to an area hospital because of a medical condition unrelated to this incident.
After the two persons were removed from the scene, Deputies had a little time before the tow truck arrived, and decided to decorate their patrol unit.
READ ON: Weird, wild UFO sightings from throughout history