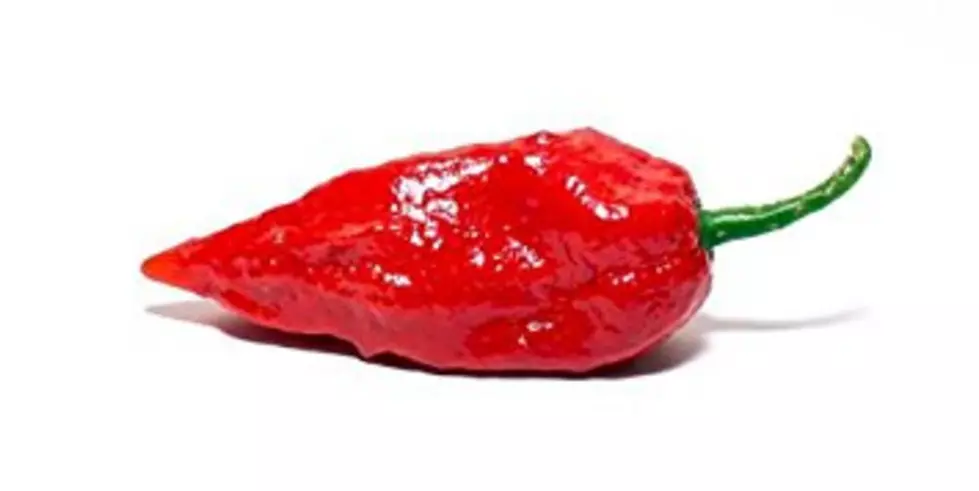 Yikes! TV Anchor Loses Lunch After Eating Ghost Pepper Chip On Air [VIDEO]
TV Anchor eats ghost pepper chip, barfs live on camera (Amazon.com)
Well, she did later share on Facebook what led to the 'elevator' from her stomach, and she owned it.
A Denver TV anchorwoman learned the hard way, don't drink coffee to stop the burn of a ghost pepper chip.
Channel 2 Daybreak morning show anchor Natalie Tysdal was sampling some chips put out by a company called Paqui, part of their #OneChipChallenge. The company has had viral success on YouTube, challenging people to eat one ghost pepper chip (reportedly the hottest in the world) and then recording their reaction on the reality video channel.
Tysdal ate one, then immediately grabbed here coffee and swigged it to try to cool the exploding burn in her mouth. Bad idea. She is seen in the video ducking down behind the desk, losing everything from the stomach, while a co-worker makes the lame "clean up in Aisle 9" joke.   Courtesy of Channel 2 Daybreak, Denver, via YouTube.  What we've learned? When doing this kind of thing live on camera or on air, make sure you're prepared beforehand with water, or something to help turn the burn!