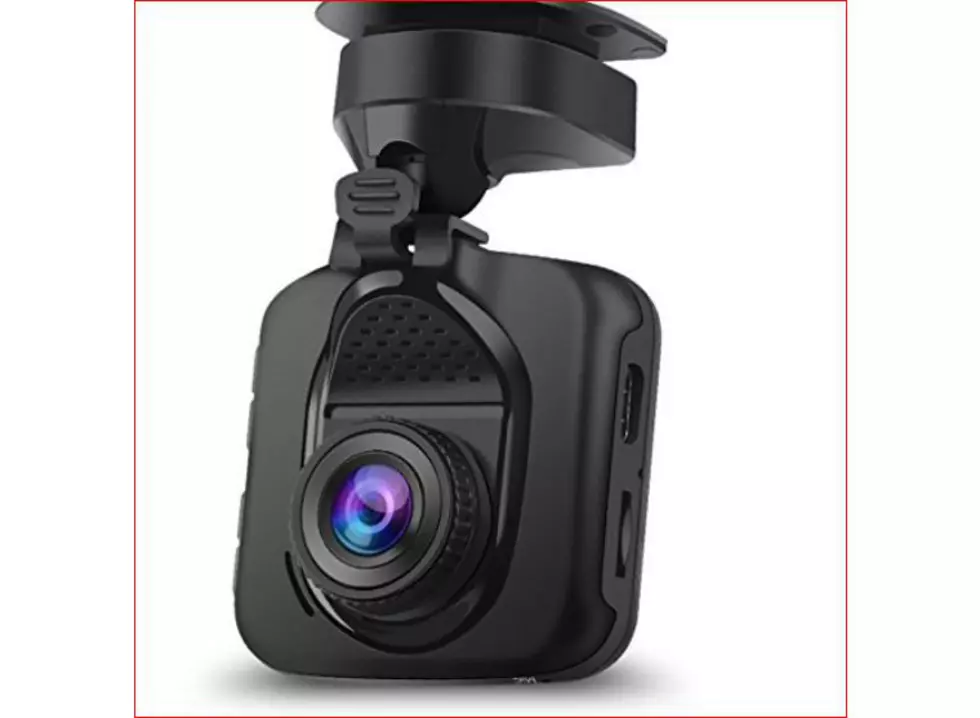 Angry Driver Runs HIMSELF Over With Own Car [VIDEO]
Dash cam captures man running himself over with own car (Amazon.com)
The video is going viral, with hundreds of thousands of views of a road rage driver who ends up taking himself out with his own vehicle.
According to multiple sources, including The Sun newspaper, the incident occurred in Australia.  The white car seen in the video was blocking an intersection. The driver behind them honked and wanted them to move.
Then, as seen in the dash cam video, the first guy gets out of his car and walks (or tries to walk) back to confront the 'honker.'
But he forgot to set the parking brake, and apparently left his manual transmission car in neutral. Watch as his own car 'takes him out', at least knocked him off his feet. He was not seriously injured, except for his ego.
The video was originally posted on the Facebook page "Dashcam Owners Australia."