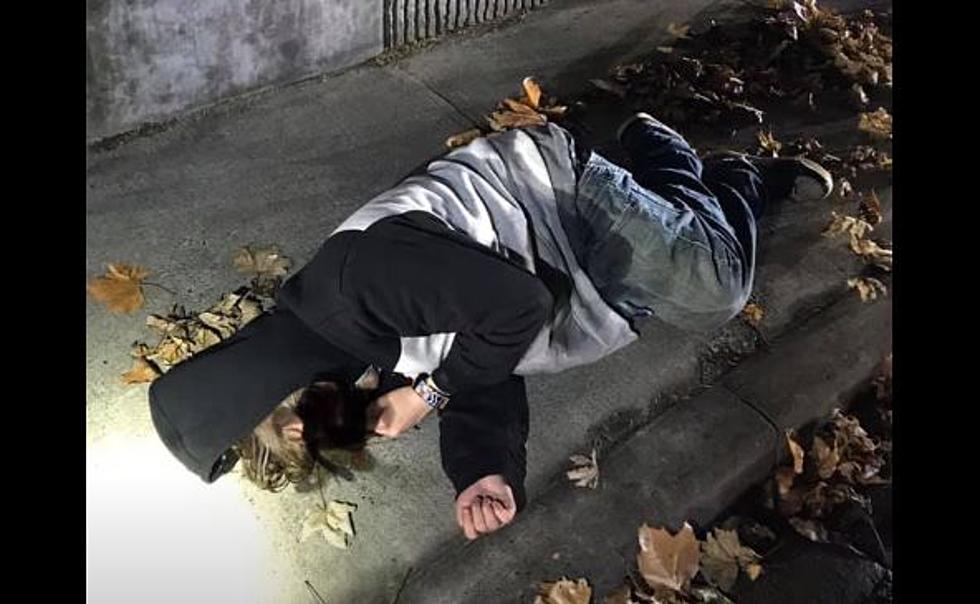 Cops Find Passed Out Partier in Sidewalk–Luckily Unhurt
Police said he wasn't just drunk, taken to hospital for possible poisoning from alcohol (Kennewick police)
Not only was this man fortunate somebody saw him and called police, but he didn't sustain any injuries when he apparently fell.
Early New Year's Day, police were called to the area near West 10th and Olympia for a report of a 'man down' on the sidewalk. A passer by called police and said they thought the person had experienced a medical emergency or been hit b y a car.
Upon arrival they found this man unconscious on the sidewalk by the curb, he'd apparently celebrated way too heavily New Year's Eve. Police say he was taken to the ER to be checked for potentially serious alcohol consumption.  They believe he'd been walking when he passed out and collapsed on the sidewalk, but didn't sustain any noticeable injuries. He could have hit his face, lost teeth or more.
Police urge people (again!) to use moderation when partying during the holiday season.