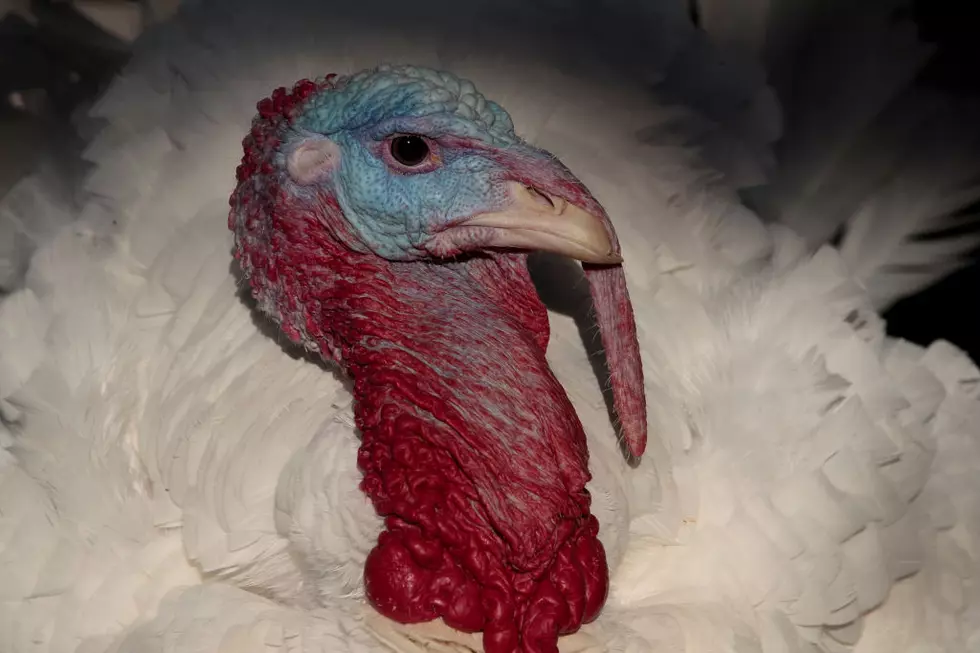 COVID Uncertainty Will 'Modify' Thanksgiving Turkey Demand
Getty Images---with more families having smaller gatherings, more small bird sales expected
Unlike pork and chicken farmers and processors, turkey farmers have had more time to prepare for Thanksgiving this year.
Turkey sales and consumption have doubled in the last ten years, and turkey prices hit an all time low in 2019. But 2020 has been unlike anything farmers have ever seen.
According to multiple sources, including fooddive.com, the picture is not completely bleak, however.
You may remember all the pictures earlier this spring and summer of farmers having to euthanize thousands of pigs and chickens because meat plants were closed due to COVID. The pork industry suffered an estimated $5 billion dollar loss, similar for chicken. But turkey farmers say smaller birds could be the big seller, and they had more time to prepare.
That's because with health officials hounding people to avoid large traditional gatherings, many more families will actually be preparing their own Thanksgiving turkey for the first time. Many are expected to prepare smaller birds for smaller gatherings too.  Butterball and other experts say they expect smaller size sales to increase noticeably. The Butterball Turkey Call Line, where people can get information and tips on how to best prepare their turkey, is expecting record volumes of calls for this same reason--many first time cooks.
The only downside might be that prices are higher, due to COVID uncertainty, and fewer birds possibly being available.
Also, this year, vegan options appear to be starting to make some headway. Tofurky is a vegan plant meat option that's expected to sell in excess  of 5 million vegan roasts this year. Other meat companies are said to be working on similar options.
We also called around the Mid Columbia, and found that interest in turkey sales as well as combo turkey meal packages (where you get a ham, potatoes, stuffing and rolls or other add-ons) is high.  Some  are cook your own, some are pre-cooked and ready to eat. But from what we have seen, most stores are preparing for a busy holiday, despite the doom and gloom from health officials.
Demanding people sit outside and six feet apart will have little effect on their eating habits.
To read more about how this year's Thanksgiving turkey is shaping up, click on the button below.
Enter your number to get our free mobile app