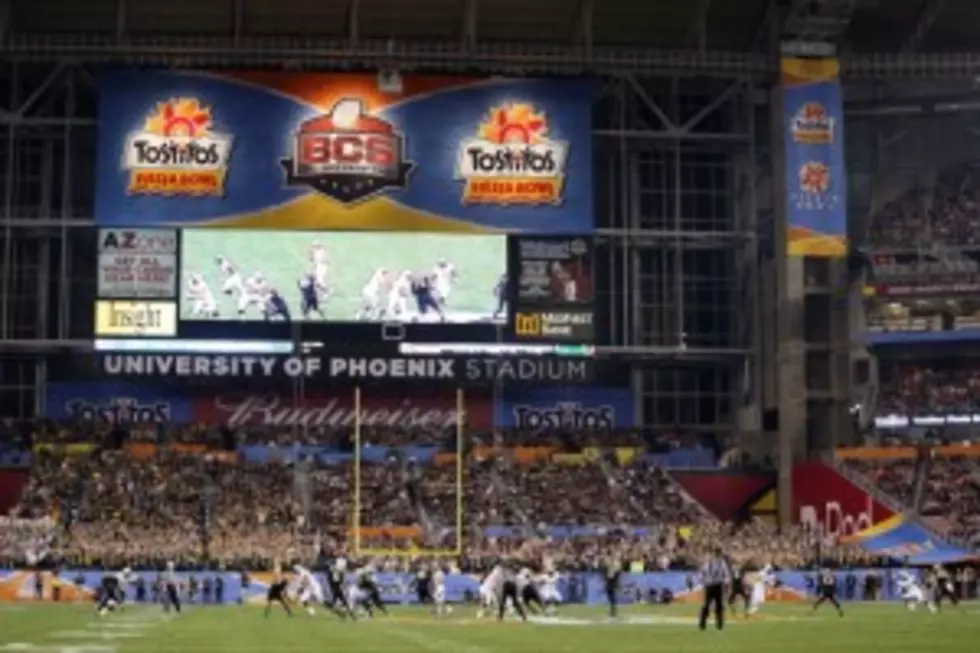 E-Bay Ticket "Scam" Robs Northwest Fans of Chance to See Seattle, New England
Thousands of fans without tickets for BIg Game (Photo by Christian Petersen/Getty Images)
Regardless of who you root for, or support, this is unethical. But it also reinforces why you should only buy from reputable sources.
Dozens of fans from Eastern Washington, including Tri-Cities, got a rude awakening when they arrived in Arizona thinking they were going to be INSIDE University of Phoenix Stadium.
As reported by our news partner KNDU-TV, these fans had purchased what they thought were Big Game tickets from various sources on the internet.  One Kennewick woman and her boyfriend purchased them from a group called The Ticket Guys on e-bay and paid over $2,100. Upon arriving in Arizona, they received e-mails saying their money was refunded with an additional $1,000, but their tickets had been sold to a higher bidder.
They had received confirmations of the tickets, but then came the "oh, by the way" emails from the vendor.
The rude awakening meant these fans who had trekked to Arizona were left outside the stadium. While their money was reportedly refunded, some are checking into seeing if it's illegal.
The practice is called "short-selling." Second and third-party ticket vendors often advertise tickets even before they receive them themselves. As long as they don't defraud the purchasers from their money, the legal aspects of this are pretty gray. According to the Washington Post, Seattle and Tri-City area fans aren't the only ones who fell victim to this practice:
"...The practice, called short selling, has become common for big games over the years. Brokers sell tickets and buy them cheaper closer to the event to make their profits. But the idea of selling before having anything in hand became more commonplace as the returns consistently came in for previous Super Bowls.

That was until this year, when too many brokers sold tickets they didn't have and for lower prices than in previous years, making it impossible to get the real ticket for a price that was affordable when it came time to pull the trigger. By last Sunday, brokers were buying the worst seats for $5,000 just to save their company. Five days later, finding a ticket even for $10,000 was a challenge."
ESPN reports nationally, thousands of fans were stuck without tickets due to short-selling this year. We anonymously asked several local veteran promoters and legitimate ticket vendors about this practice. They said usually there is some sort of fine print or rules that accompany the purchase of such vendor tickets. If that's the case, it's possible these fans didn't read the fine print or completely explore every aspect of the purchase.
These veteran promoters said it's another example of why you should rely if at all possible on buying tickets from reputable sources that can guarantee your seats. That might mean less chance of getting them, but you won't be stuck with an unpleasant surprise.
The highest paid lower level ticket for Big Game 49 went for - brace yourselves - over $68,000! Some legislators are pushing for laws to reform and refine the ticket selling practice to avoid what has become outlandish prices and policies that leave most average dedicated fans without a chance to see the Big Game.