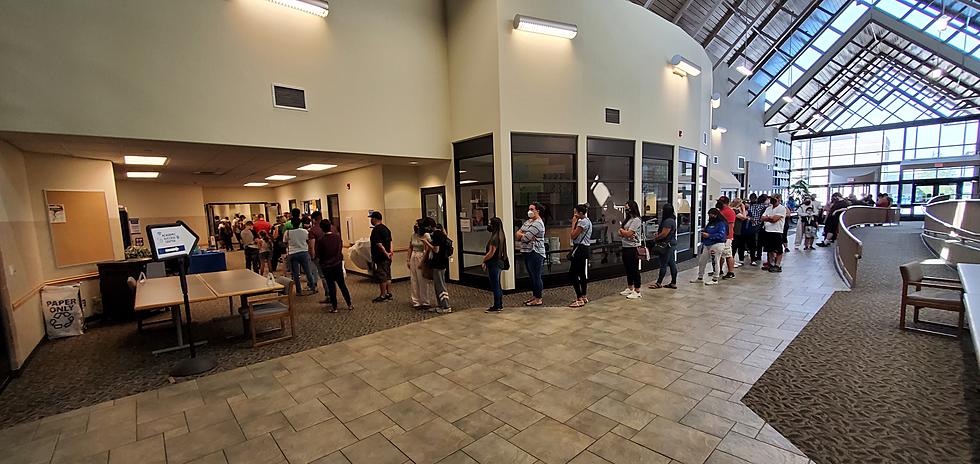 Gift Cards Back at CBC Vaccine Clinic Monday Sept. 13th
Courtesy of CBC
The previous such event a few weeks ago was successful, according to organizers, and now it's back.
Monday, Sept. 13, there will be another vaccination clinic at CBC, featuring a $50 gift card to the first 100 people who get one of the vaccines. Unlike some other similar efforts, the CBC events have done pretty well in drawing people.
According to information released by CBC, by way of Jay Frank CBC Media and PR:
"(CBHA) and the Tri-Cities Hispanic Chamber of Commerce to host a cost-free public COVID-19 vaccination clinic on Monday, Sept. 13 on CBC's Pasco campus. This clinic will be open to the general public for ages 12 and above, and will offer doses of the Moderna and Pfizer vaccines. Spanish language translation services will be available."
   CBC's free clinics, according to school officials, have been some of the area's best-attended vaccination events. It's especially aimed at drawing Hispanics to get vaccinated as officials are trying to increase those numbers. Of course, it is open to anyone and everyone who is eligible.
 The event will be from 11 AM to 2 PM at the following location on the campus"
"COLUMBIA BASIN COLLEGE, T BUILDING, 2600 N. 20TH AVE., PASCO, WA, 99301
Enter via Argent and Saraceno Way, park in the H Building parking lot."
  Officials also mentioned that Sept. 13 is the last day for a mandated person (state workers, healthcare, EMS etc) to receive their first vaccine done and still be able to complete their regimen and be 'compliant' with the state's Oct. 18th deadline.
LOOK: What major laws were passed the year you were born?
Data for this list was acquired from trusted online sources and news outlets. Read on to discover what major law was passed the year you were born and learn its name, the vote count (where relevant), and its impact and significance.