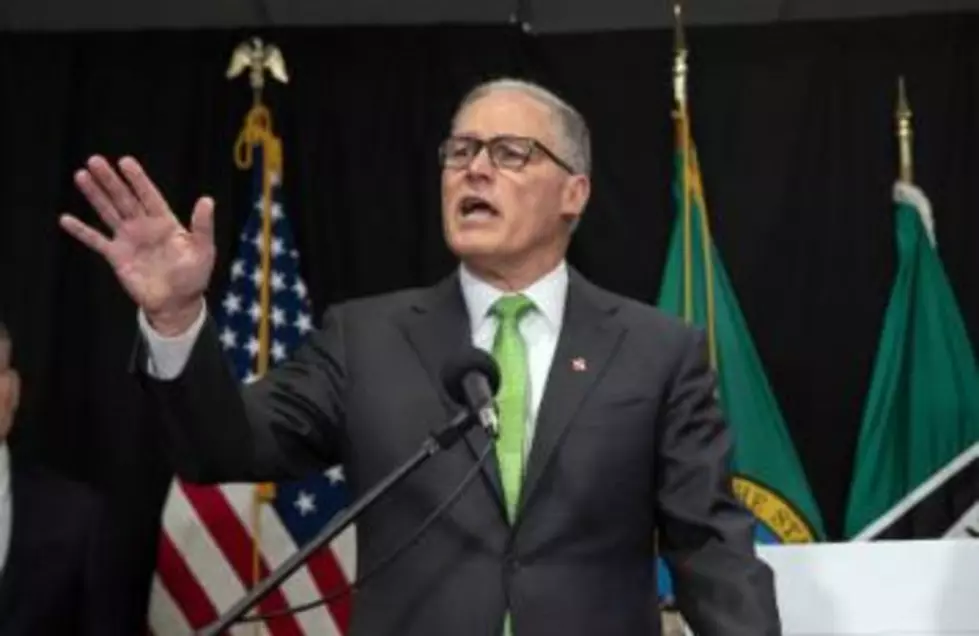 Gov. Inslee 'Mirrors' Oregon's 'Essential Only' COVID-19 Plan
Gov. Inslee 'shuts down' Washington state (Getty images)
Monday evening, Gov. Jay Inslee laid out plans for his Stay at Home Executive Order concerning COVID-19.
Inslee told the state around 5:30PM that starting in "48 hours" (Wednesday) businesses that are deemed "non-essential" will be closed. He also made the following points as to what the order means:
It does not mean we cannot go outside.  Limited outside recreation such as walking or riding a bike is allowed. What is not allowed are multiple person basketball or other 'team' sports. Some local activity is allowed.
Limited travel is allowed, to Doctor appointments or groceries or gas. People are asked to limit these as much as possible.
No gatherings of any size permitted for any sporting, religious or other activity including funerals or weddings. Those will have to be postponed. Graduations as well.
The shut down will last two weeks from Wednesday.
It will be enforceable, much like Oregon's.  If people are found to be gathered or participating in multi-person events, there can be potential misdemeanor charges.
the list of 'essential' businesses includes the following areas:
 health care, emergency services, food and agriculture, energy, water and sewage treatment, transportation, information technology, hazardous materials, financial services, chemical, and defense-industrial sectors.
it also includes media
Restaurants may continue to operate if they have delivery or pick-up services.
ALSO- some restaurants will begin closing as well as other non-essential services within 48 hours. We will continue to monitor the situation as more information becomes available.
Enter your number to get our free mobile app