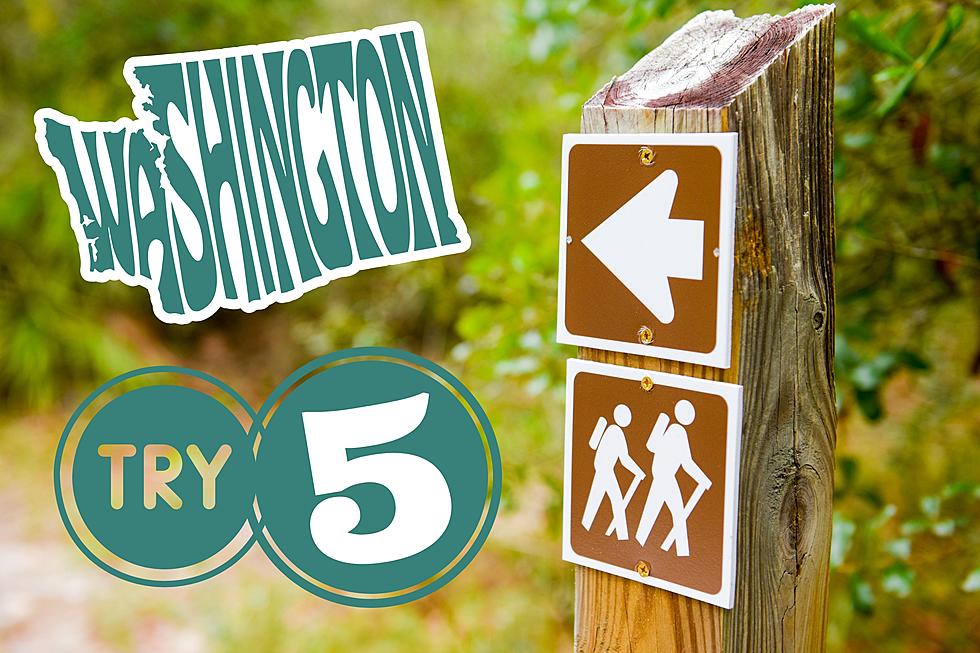 5 Tri-Cities WA Hiking Trails That Might Be Better Than Badger Mountain
canva
Have You Tried These Five Different Hiking Trails In Tri-Cities Washington?
My wife is an avid hiker and we've done a lot of exploring around Tri-Cities Washington.

Here Are Five Challenging Hiking Trails Worth Trying In Tri-Cities Washington
I'm sure my wife would say Badger Mountain is one of the best places to hike in the Columbia Basin. Badger offers amazing views and a challenging workout. Our dogs love the climb and it's one of the best places to hike in the Tri-Cities.
If you are an avid hiker or even a beginner hiker, there are some other great places also worth checking out right here in the Tri-Cities.
I'm a big fan of Candy Mountain, it's a little easier to climb and less crowded. I thought I'd do a list of some of the other places worth hiking and exploring in the Tri-Cities
Here are my five other picks besides Badger Mountain:
Sick Of Badger? Try Out These Other Five Tri-Cities Running Trails
If you want another challenge besides Badger Mountain, try out these other five running trails that'll be worth the effort!
If there are other great hiking locations around the Tri-Cities Washington area, let me know in the comments below as I'd love to add them to a future list.
10 "Secret" Tri-Cities Tubing Spots Kids Will Love!
Looking for a great place to tube in the Tri-Cities area? Here are 10 "secret" spots worth checking out!
10 Popular Tri-Cities Places That Are Now Gone
Take a walk down memory lane as we explore 10 popular places that are no longer in the Tri-Cities