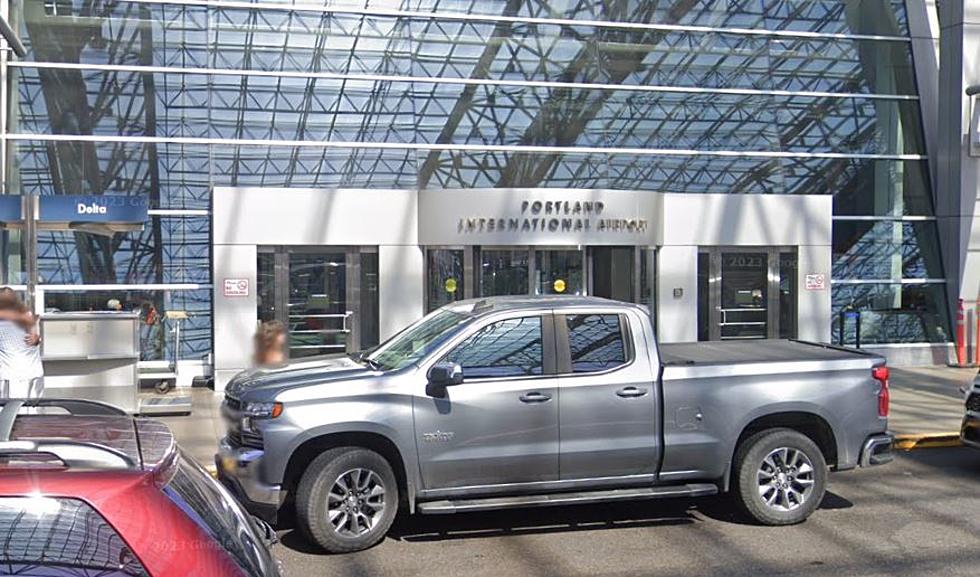 Kennewick Woman Faces Attempted Murder Charges in Portland Shooting
Portland OR Airport (google street view)
More of a bizarre story from Portland continues to unfold, as a Kennewick woman is now facing multiple felony charges.
Woman accused of firing a weapon inside Portland airport
47-year-old Laura Patterson made a court appearance in Multnomah County Superior Court Thursday, accused of four counts of attempted murder along with other charges. She pleaded not guilty.
According to court documents and KGW TV-8 Portland, Patterson exited a restroom near the pre-security checkpoint between the D and E concourses at Portland International Airport (PDX). She then fired shots into the ceiling from a handgun.
The incident occurred late Tuesday night. She was quickly apprehended by Port of Portland Police.  Court documents indicate when asked why she fired the gun, she said because 'she wanted to," and said she was aiming at the ceiling.
According to KGW TV:
"An officer reported that after two shots were fired, a witness saw Patterson behind a pillar, holding a handgun, then put it on the floor and asked, "Is anyone going to do anything?" According to court documents, the witness said he heard another person ask Patterson why she fire the gun, and Patterson replied "that she was crazy." "
Patterson also reportedly told officers she had driven from her home in Kennewick, WA to Portland, she wanted to shoot off her gun, but not hurt anyone. She also said she had come to the airport because she wanted to fly to Texas to kill some family members.
A search of her bags revealed two 100-round boxes of .380 caliber ammunition, the same as the gun she fired. She also had several expired driver's licenses.
She is being held without bail before her next hearing. There is no word if any psychological evaluations have been scheduled.
READ ON: Weird, wild UFO sightings from throughout history