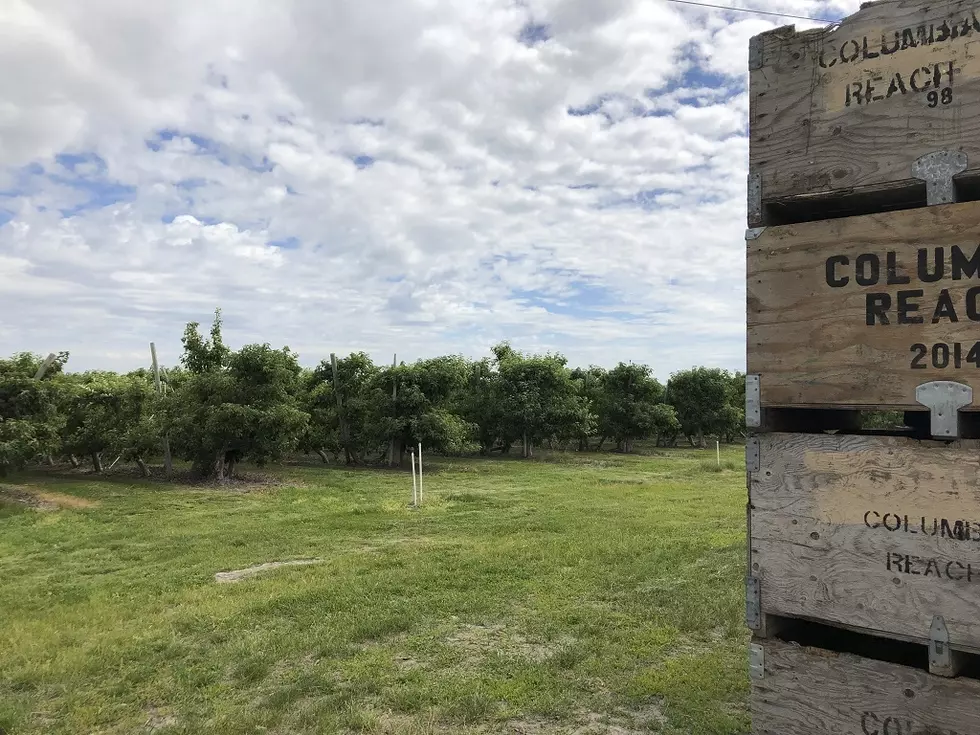 Longtime Richland Orchards to Become Development Area
300 acres to be developed (DNR)
A large orchard in the area of Queensgate and Duportail Streets in Richland will be soon developed into commercial, residential and public useage, according to the Department of Natural Resources. The orchard has been there for many years.
The official announcements were made Tuesday Dec. 29.
The orchards are bordered on the south by Kennedy Road, and the 300 acre area has been divided into ten lots, or tracts, that will include some commercial development, residential, a park and school area.
DNR says the lands are part of hundreds of thousands of acres ceded by Congress when Washington became a state in 1889 for school construction and other uses. DNR says the operator who has been leasing it as an agricultural orchard says it's nearing the end of it's useful life; development could begin as early as January 2021. The current lessee doesn't plan to renew the agricultural lease.
Following the end of the current lease December 31, DNR will begin removing the agricultural trees, likely in January.
DNR will transfer all but two of the lots to the City of Richland, while they will continue to lease two of them for commercial development. More on this story can be found by clicking on the button below.
Enter your number to get our free mobile app