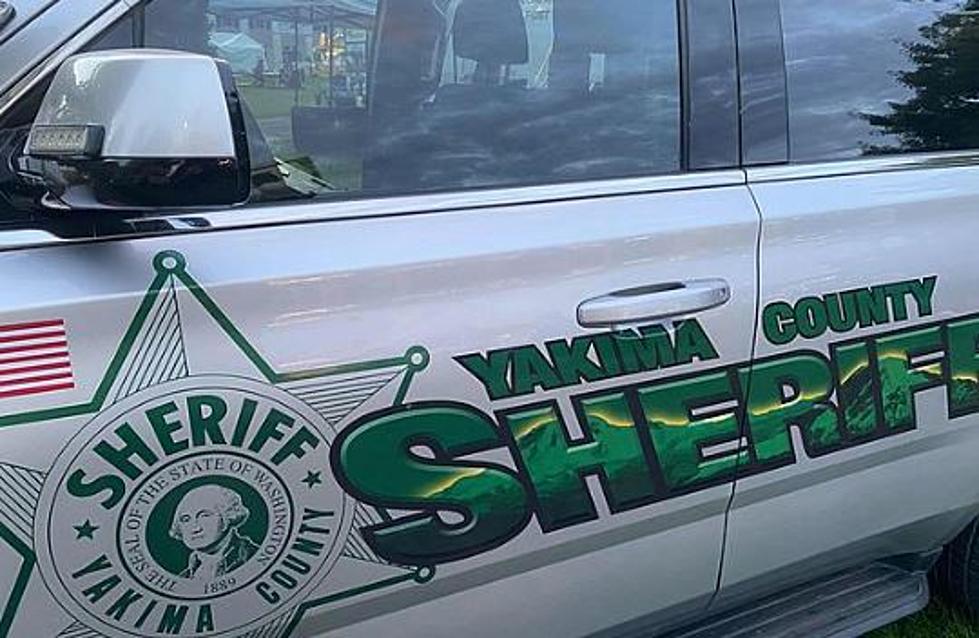 Multi-State Wanted Criminals Busted in Yakima After Chase
Yakima County Sheriff (Newstalk 1280 KIT townsquare media)
The Yakima County Sheriff's Department now reports a couple arrested after a chased near and into Yakima are wanted on multiple counts.
  Man and woman arrested after pursuit
The YCSO says Thursday afternoon, a call came in from a homeowner about a burglary in progress at their home, they were watching the suspects via a digital camera security system-lmobile app.
Deputies responded to a home in the 5600 block of North Fork Road, a location about ten miles west of Yakima. The officer located the suspect, who refused to follow commands to surrender. The officer's Taser failed to drop the suspect, who jumped on a sports motorcycle and rammed the officer's patrol cruiser. The Deputy was not seriously hurt, but was briefly pinned under the motorcycle, allowing the male suspect to flee.
The man then jumped into a vehicle that apparently was waiting for him, and left. According to the YCSO:
 "A pursuit was started in the West Valley area with the help of Yakima Police officers. After a short pursuit, the vehicle wrecked near 72nd Ave and Mead Ave. Both occupants ran from the vehicle. A foot chase ensued, and the female was quickly captured nearby. The male suspect broke into several other homes while attempting to flee law enforcement. A firearm was also located in the path in which he had been running. The suspect was apprehended a few blocks away after a successful Taser deployment."
The suspects, identified as 39-year-old Joe Nathan Ortega-Merrit and 32-year-old Heather A Estes, are both wanted on multiple felony arrest warrants, and other counts from a property crime spree across WA and parts of Oregon. The Yakima incident also includes potential charges of reckless driving, unlawful possession of a firearm and other counts. Both suspects are in the Yakima County Jail.
KEEP READING: Scroll to see what the big headlines were the year you were born
Here's a
look at the headlines
that captured the moment, spread the word, and helped shape public opinion over the last 100 years.