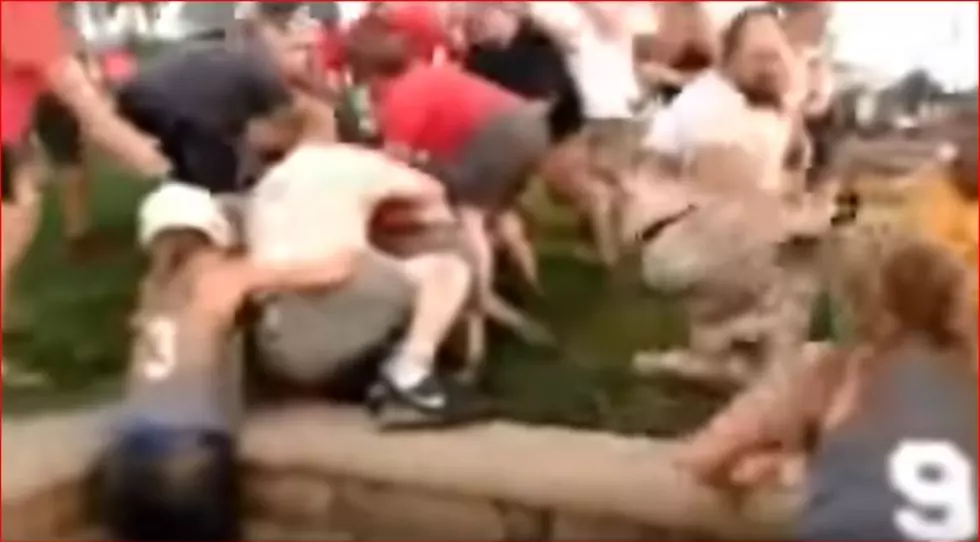 'Parents Of the Year', Fans Brawl at Girls Softball Game [VIDEO]
Brawl between softball parents and fans goes viral (You Tube still image)
Here's how NOT to act while watching kids competitive sports.
According to the newspaper, the brawl was a spill-over of a loss suffered by one of the teams. Both teams were from North Carolina, participating in the USA tournament. USA softball and baseball are the official governing bodies of those sports in the U.S.
Fans of one of the teams began to get vocal and chippy about umpire calls, leading to a verbal confrontation by one of the other team's parents. The man went over to tell them to stop it, and then the fight broke out. By the time police arrived it had ended, there were no arrests or injuries. These type of tournaments all across the country attract dozens, if not hundreds, of teams, and emotions and competition often run very high in both baseball and softball.
However, both teams, The East Wilkes Cardinal Heat, and the Blue Ridge Explosion, were removed and disqualified from the tournament. The video has gone viral, seen by at least 340,000 viewers.